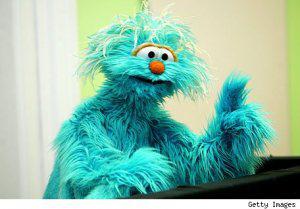 Image from familia.aollatino.com
If you were a huge fan of Sesame Street as a kid and hoped to be a part of the gang, if you're 18-25 years old and bilingual, you may have that opportunity.
In honor of Hispanic Heritage, the producers of Sesame Street are adding a new Hispanic puppet to the show. In addition to the new Hispanic Puppet, this upcoming season will place its focus on Hispanic Heritage as whole.
They aren't giving out big details on what the puppet will be like because it really depends on who they cast for the role. They want the actor that takes on the role to be able to integrate Spanish and English and possibly sing.  And since this is Sesame Street, of course they're looking for an actor who can bring humor to the newest puppet. The open casting call is being held on August 20 at Manhattan's Roseland Ballroom.
Rocio Galarza, a senior director of the non-profit organization that fuels Sesame Street was quoted saying:
"We hope many people show up. We know the Latino community is full of talented people"
If you or a friend is interested in this role, spread the word!