Flavored with sesame oil and soy sauce, these air fryer mushrooms deliver big flavors with very little effort! An easy low carb side dish.
Veggies have become one of my favorite things to cook in the air fryer. Just like these air fryer green beans and crispy air fryer cauliflower, these mushrooms cook quickly without the need for heating up the whole oven.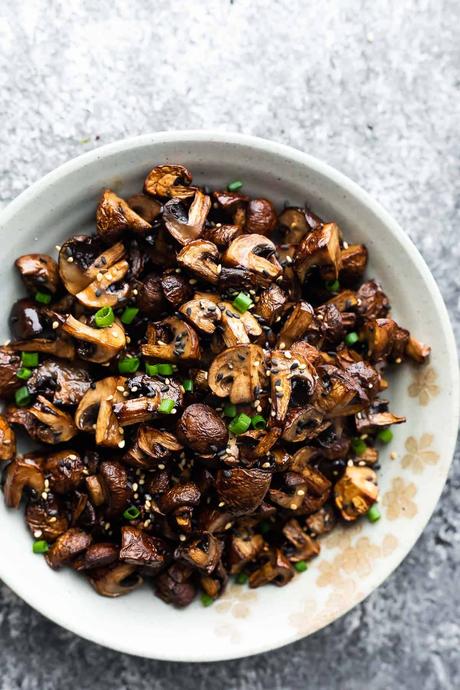 These mushrooms are little bites of umami! Infused with delicious sesame and soy flavor, they work great as a side dish. Serve with turmeric rice and teriyaki glazed salmon for a complete meal!
Reasons you'll ♡ this recipe
you need just 4 simple ingredients
the air fryer wicks moisture away, helping the mushrooms get nice and browned
between the roasted mushrooms, sesame and soy, you get incredible flavor
they are low carb, gluten-free-friendly and vegan
Recipe video
Wondering exactly how to cook mushrooms in the air fryer? Watch this 1-minute video for step by step instructions! You can find more recipe videos on my YouTube channel.
Continue reading:Sesame Air Fryer Mushrooms