We got an email from a TV producer who is looking for servers/restaurants with a crazy boss!
(Is that not all restaurants??)
Anyway, check out the casting call below and apply if it sounds like you!
And remember, if you get on TV – don't forget to give Stuck Serving a shout out!
—————————————————————————————
RESTAURANT WORKERS!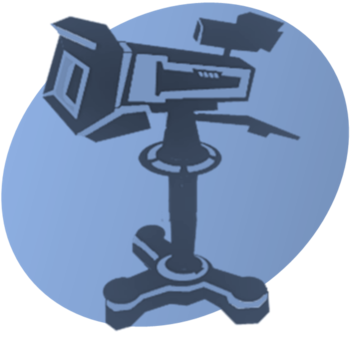 Television Icon (Photo credit: Wikipedia)
ARE YOU TIRED OF TAKING GRIEF FROM THE DEMONSTRATIVE CAPTAIN OF A CULINARY SINKING SHIP? IS YOUR BOSS LOUDER
THAN A PLATE OF SIZZLING FAJITAS, STUBBORN LIKE AN UNCRACKABLE LOBSTER CLAW, FOULER THAN A CARTON OF THREE-MONTH MILK?
If the only thing preventing your tables from being full and your wallet swollen with tips is the maniac who hired you, well, you're in luck. We have the answer to your prayers.
Let our expert host – whose decades worth of experience have forged
some of the most respected names in the restaurant business –
reshape your boss' approach, demeanor and attitude. Knocking the
boss down a peg, our expert will subject him to scrubbing dishes,
taking out the trash, sweeping the sidewalks, and greeting customers
with a previously seldom-seen smile. After this extensive and intense
attitude adjustment, your boss will flip from bully to best friend,
allowing the restaurant to transform from struggling to superb.
You can contact the producer below:
Name
(required)
Email
(required)
Comment
(required)