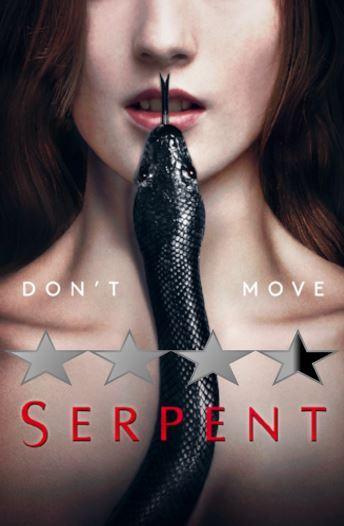 Director: Amanda Evans
Writer: Amanda Evans (Screenplay)
Starring: Tom Ainsley, Sarah Dumont
Plot: A romantic escape into nature turns into the ultimate moment of reckoning when a husband and wife are trapped in a tent with a deadly snake. Unable to escape and with certain death looming, the tent becomes a heated confessional to a cataclysmic truth. Betrayed, the couple finds themselves spiralling into a dark and dangerous space of which only one can survive.

Tagline – Love's bite. Death's Kiss.
Runtime: 1 Hour 25 Minutes
There may be spoilers in the rest of the review
Verdict: Snake Versus Human Thriller
Story: Serpent starts as couple Adam (Ainsley) and Gwynneth (Dumot) go into nature for Adam's job in search for a new discovery, treating the work as part of a romantic get away the two visit the beautiful locations in the South African country side.
Setting up camp with just the tent for protection the two think they are safe, until Gwyn gets up during the night no closing the tent correctly and a poisonous snake enters the tent. The couple must work together to survive which only becomes harder when the secrets they are keeping come to light.
Thoughts on Serpent
Characters – Adam is a wildlife expert who often heads of into the wild to make new discoveries, this time he brings his wife with him to see the wonders of nature, only once they get trapped in their tent, he must use all his knowledge to keep them both alive against a venomous snake. Gyenneth is the wife who we learn early on had an affair, we know she is know trying to get rid of the guy who has become overly attached and rebuild her relationship with her husband, she goes on the trip hoping to get closer, but it is her lack of experience with the wildlife which causes the problems.
Performances – This only has two speaking roles, we are sat with Tom Ainsley and Sarah Dumont for nearly every shot of the film, mostly in the trapped location, we need the performances o be simple, not panic filled, calm, but scared which is what they give us, we see the anger when they face the truth along with their guilt showing us even with the slightest movement they can tell us the story.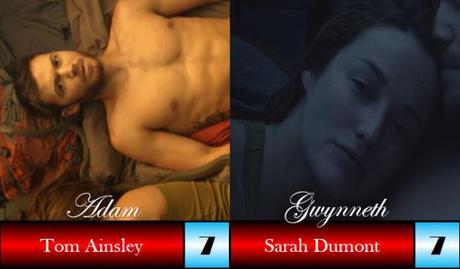 Story – The story follows a couple whose marriage isn't going a smoothly as it once was going on a camping trip which doesn't go to plan as they end up trapped in their tent with a venomous snake which could become provoked by any movement. This is an interest idea for the isolated horror story, we have seen Buried and Grizzly Bear movies which have given us this idea, but now we bring a snake into the mix, we get something different. The more interesting side to the story comes from how the two must deal with the problem which led them to take this trip, which is as difficult to make happen without being able to react. The problems with the story come from that fact, it is a lot of just the snake moving a little bit without giving us any action to go with a reaction, it could have become more intense with certain escape plans.
Thriller – The film does try to keep us on the edge of our seats for the most part, waiting to see just how far they will go to survive. It doesn't get as intense as it should though.
Settings – The film mostly takes place in the tent in a blocked off area in the wildlife of South Africa which is filed with deadly animals.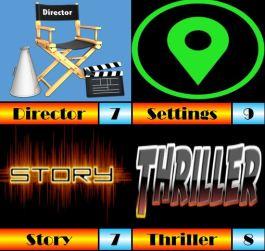 Scene of the Movie – The escape plan which is what we have been waiting for.
That Moment That Annoyed Me – There is certain twist in the story which could have been given more backstory.
Final Thoughts – This is a strong thriller about a couple that needs to put their problems behind them to survive against a snake that will bite them with the any movement.
Overall: Strong thriller.
Rating

Advertisements