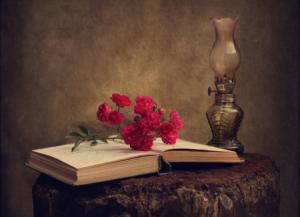 I had a wonderful evening late last night as I prepared and ate a lovely dinner and relaxed in my bed within the comforts of home indulging in the entertainments of my favorite television programs that lasted up until after one a.m. this morning as I finally surrendered to the sleep that had softly crept upon me.
While I was in the midst of my enjoyment I felt the exact aura of serenity that had surrounded me during my childhood, teenage years, and early adulthood. The same casts of vibe and composer still following within me now all through out my span of maintenance, a priceless grace that I by nature was lucky to have come into contact with and an honor that no one can destroy or take away from me not even through the perils of any evil and deceptive form of witchcraft.
I realize that while I have maintained the purity of my spirit by never losing the identity of my individuality I have retained all of the blessings that have came along with living within authentic distinction. No ones gossip or rumor, envy or jealousy, opinion or judgment has ever served as a distraction or has ever had the ability to extinguish out the flames that ignite the purpose of my life force and state of well being no matter how strenuous within the efforts and attacks that were made against me in the past and that were derived from the certainty of malice and ignorance.
I have beat the statistics, banished those long time ago conjectures and have smoothly escaped the physical and spiritual hands of the mischievously corrupt, the element of an uncontaminated innocence is enough to make any demonic soul resentful, and full of admires.
I know that my enemies are terribly disappointed that I am not walking in their same torn up, and worn out shoes; I could feel it from deeply within me as I reveled in placidity last night.
What gets to them and what bothers them the most is that my mind is not at all guilty of regret or troubled by any type of vexation and there will never be any concrete reason for me to feel within any other manner otherwise.
My enemies want me to undergo a lifetime of aggravation in the mind the way that they constantly do. They endure the pain and reminders of their past and present deeds that linger around to perpetually haunt them.
They cannot genuinely laugh within the exact gaiety that I experience and they will never ever share the peace that I have embedded within myself.