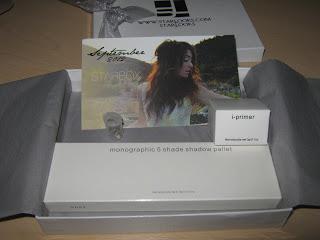 Another gorgeous box from
Starbox
. The September Starbox contains 5 full size eyeshadows in a convenient palette, eyeshadow primer, and a little jar of eye jewels.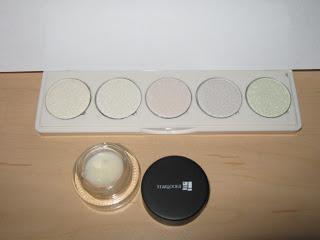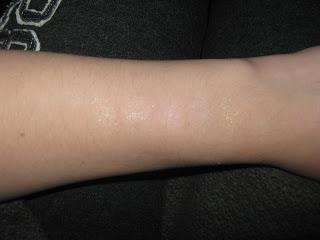 The above picture shows swatches of the 5 eyeshadows. They are all opalescent and really pretty, they make great bases or highlights. Wear them alone or mix them with another color to make something unique! Conveniently, there is also an eye primer in this box! The primer will help your eyeshadow last and prevent creasing. A primer is a must have if you want your eyeshadow to stay put! 
The
Starbox
 has GREAT value, you get all this for just $15! I suggest you head on over there and sign yourself up, or maybe sign someone else up as a gift!
*I was sent product in exchange for an honest review, all opinions are 100% my own.*