I've come to the conclusion that no matter how hard I try, I can't slow down how fast my kids' lives are zipping by.
I know, I know...believe me, I've tried. 
But what I can do is document what is happening...keep track of & record the things, big & small, that we experience from day to day.
I can "stop the blur"...freeze some of those fleeting moments so that we can remember them...forever.
One of the best ways I know how to do this is with Project Life®...
Today I'm sharing with you a PL spread I created with the new Heidi Swapp September Skies Project Life® Core Kit (available exclusively at Hobby Lobby)...PLUS, I have a FREE project download for you, too!
OK, so here's the left side of the spread...and check out where I used the new Project Life Fuse Tool to add a little sleeve over one of my photos!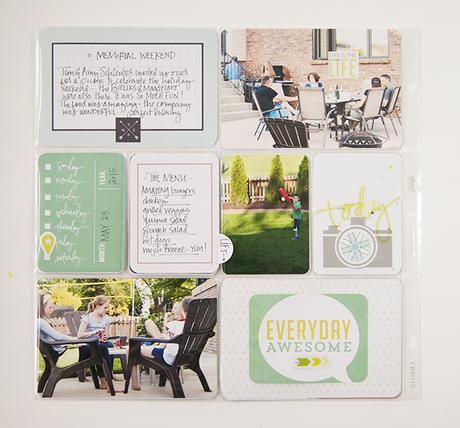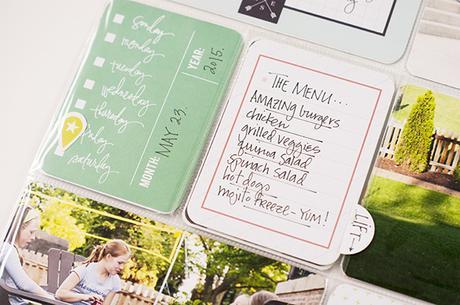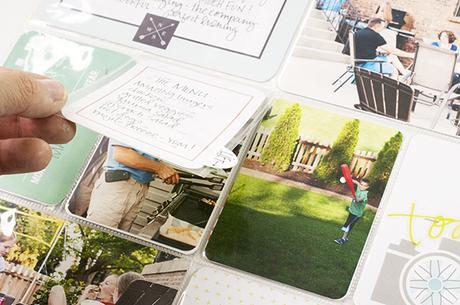 See! Up there? I used the Fuse to add a little "menu" over the photo of our friend!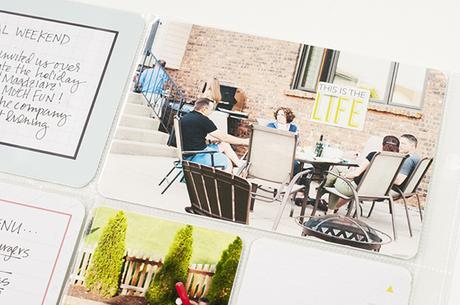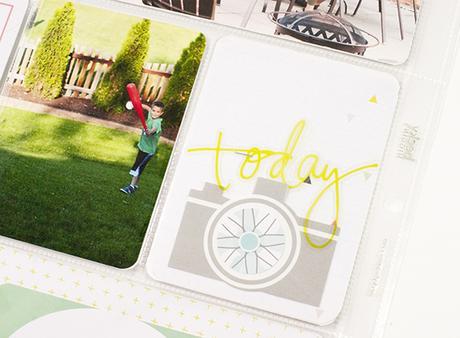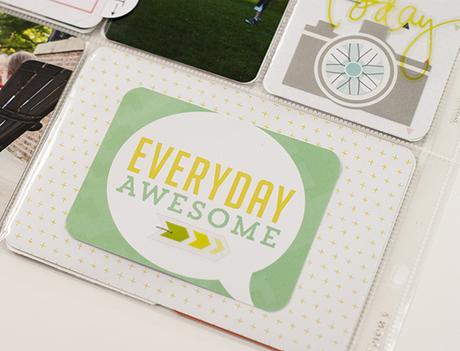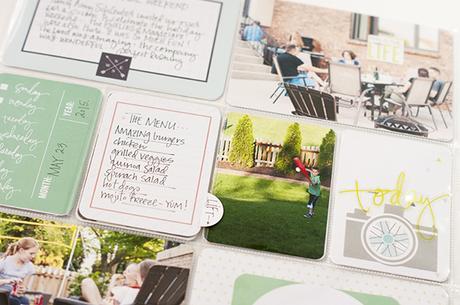 OK...now here's the front side of a little insert I added between the two pages of my spread...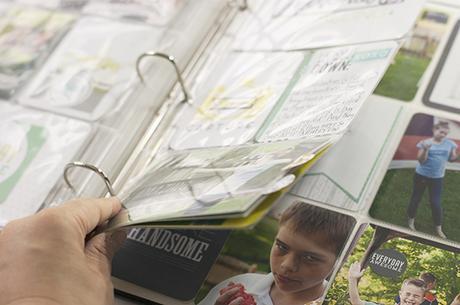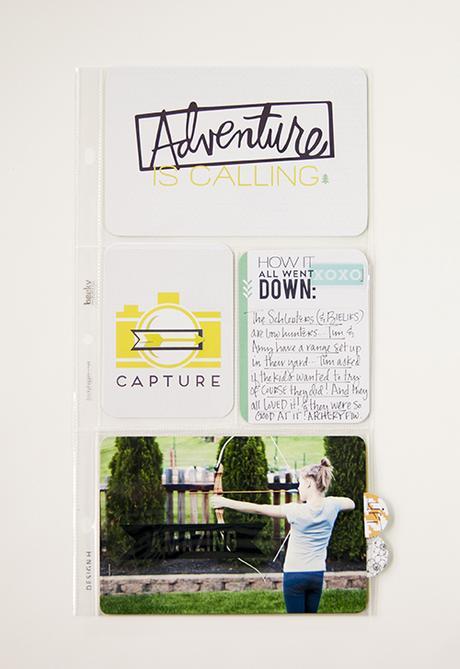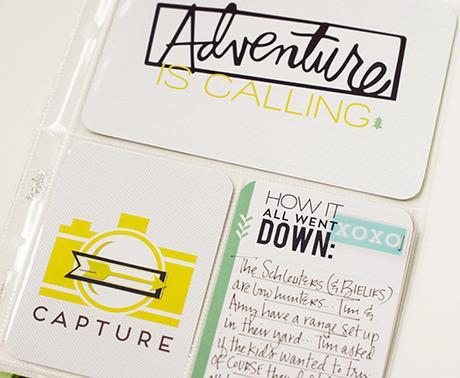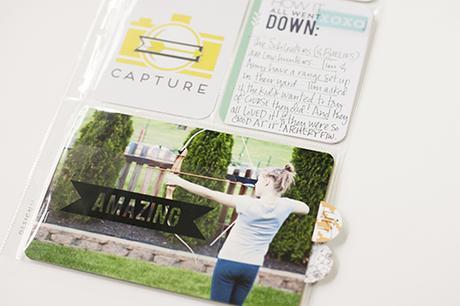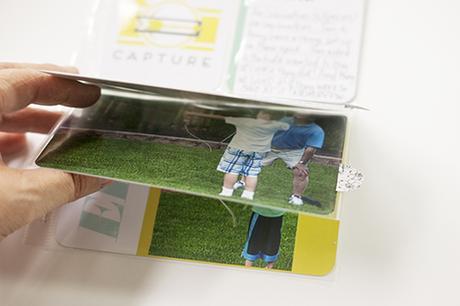 And look! I used the Fuse here again to add 2 more photos to my spread...yayay!
...and here's the back of the insert...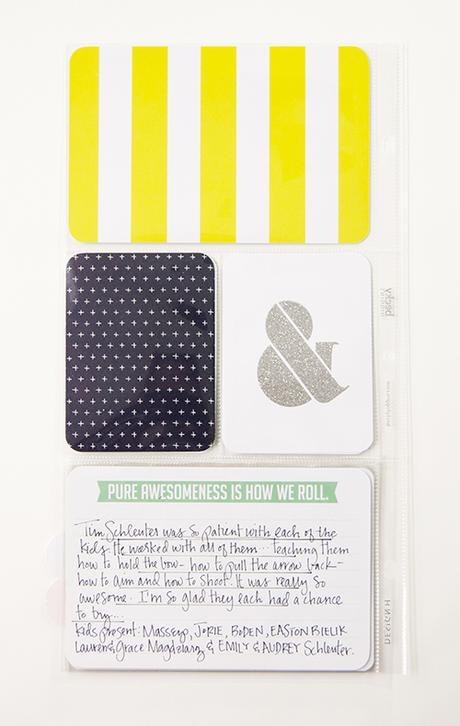 And now for final page of the spread...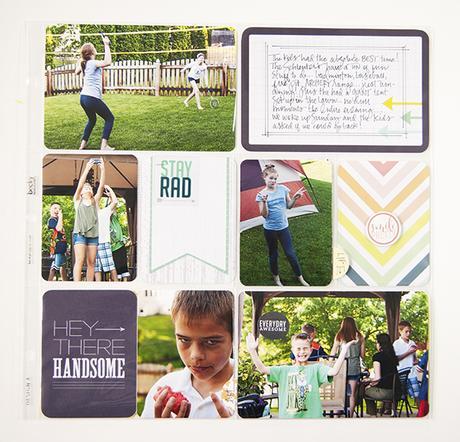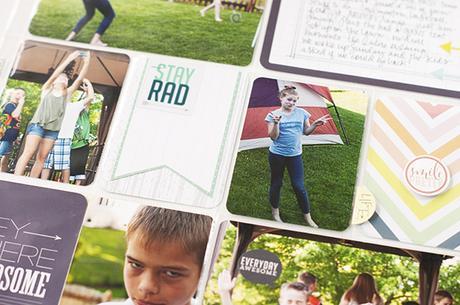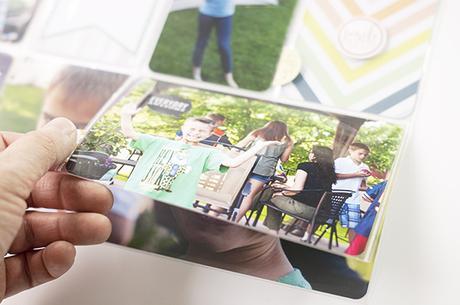 And again! With the Fuse I was able to add another photo to my page!
So there you have it! Don't you just love the amount of variety that comes in this Core Kit? 
And now for the fun part!
Here's a printable .pdf with all of the supplies and directions you need to create the first page in this spread! Just click "download" below...
  Memorial Day - Project Life® page by Maggie Massey
I hope I've inspired you to take some of your "frozen moments" and document them...
And don't forget to check out Hobby Lobby stores for a huge variety of Project Life® exclusive Core Kits...including the amazing September Skies Kit!