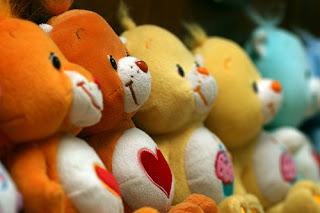 Care Bears line up, by John Trainor
September 9th is...
Care Bears Share Your Care Day, National
I Love Food
Day, National Teddy Bear Day, Tester's Day, Wonderful Weirdos Day, Colonel Sanders' Birthday (KFC), Pampers Day (Debuted in 1961), National Wienerschnitzel Day, National Steak Au Poivre Day, Fetal Alcohol Spectrum Disorders Awareness Day, International Sudoku Day, Bluebird of Happiness Day, Bonza Bottler Day, International Buy A Priest A Beer Day, Opposite Day (SpongeBob SquarePants), Pet Rock Day, Auditor's Day (Scientology), NBC's Birthday (1926), Admission Day (California), Chrysanthemum Day (Japan), Children's Day (Costa Rica), Day of the Victims of Holocaust and of Racial Violence (Slovakia)
MORE:
Rosh Hashanah (begins at sundown, date varies), National Grandparents Day (1st Sunday after Labor Day), National Hug your Hound Day (2nd Sunday), National Pet Memorial Day (2nd Sunday), Racial Justice Sunday (2nd Sunday), Sustainable House Day (2nd Sunday)
PLUS -
interesting books to read and free printables, papercrafts, kid crafts, activities, and coloring pages.
---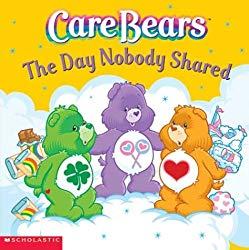 Care Bears Share Your Care Day
--  Originally introduced in 1983, Care Bears have taught children about sharing their feelings and caring for others. The #ShareYourCare movement is all about acts of kindness, big and small. Encouraging you to do something nice for someone today: treat a friend to lunch, share a toy, take out the trash, help a neighbor. Or bigger acts of caring: planting a tree, paying it forward, buy a meal for a homeless person, or spend a day volunteering.
Read: Care Bears: The Day Nobody Shared
, by Nancy Parent
-- In
The Day Nobody Shared
, Share Bear makes Good Luck Bear realize the importance of sharing. Children will love to read about these adorable bears and learn about their special caring mission as the Care Bears teach them the importance of caring for others and sharing their feelings.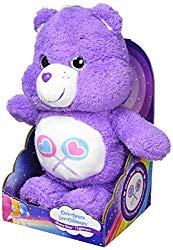 • Share Care Bear --
Bring home the magic of Care-A-Lot with the Care Bears medium plush! These loveable bears come in fun bright colors and soft huggable fabrics! These plush friends make the perfect gift for every Care Bears fan!
• Care Bears: Share Your Care --
After the Bears catch the Feeling Flu, all their usual feelings are switched--until Harmony leads them to a cure. (Video)
• Just Play Care Bears Collector Set --
Take the magic of Care-a-Lot home with you with this amazing care bears collector's set. This deluxe pack of figures features 14 of your favorite care bears characters as articulated 3" figures, including the rare Sakura figure found exclusively in this set! A true collectors dream!
• Care Bears Share Your Care Coloring Books
Free Printables, Coloring Pages, Activities and Crafts:
• Care Bears printables, party printables, party invitations, and bookmarks
• Care Bears Coloring Pages for Kids
•
63 Care Bears Coloring pages
• Care Bears | You're Never Too Young To Care
•
Care-a-Lot! Care Bears Activities
• How to make Care Bear Centrepieces | FREE printables and Step by Step video tutorial
• Care Bears Free Papercrafts
• Easy DIY Care Bears Costumes
•
Make Your Own Care Bear Eye Mask
•
Let's Make a Rainbow Care Bears Party
•
Free Care Bears Online Games
•
Teach Kids to Share and Care with the Care Bears
---