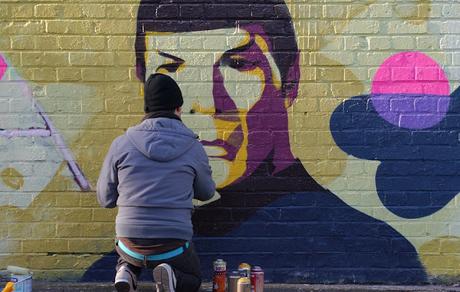 September 8th is... National Star Trek Day/Star Trek TV Premiere (1966)
, National Ampersand Day, International Literacy Day, National Actors Day, National Date Nut Bread Day, National Pledge of Allegiance Day, National Pardon Day/Nixon Pardon Day, Pediatric Hematology/Oncology Nurses Day, Virgin Mary Day, World Physical Therapy Day, Miss America Pageant, Pet Rock Day, National Dog Walker Appreciation Day, Colorism Awareness Day, National Day (Andorra), Victory Day (Malta), Independence Day (Macedonia)
MORE:
National Hug your Hound Day, Bowling League Day, National Grandparents Day, National Pet Memorial Day, Sustainable House Day, Racial Justice Sunday, Day of the Homeland (Germany), Auditor's Day (Scientology), Grandparents' and Family Caregivers' Day (Florida)
PLUS -
interesting books to read and free printables, papercrafts, kid crafts, activities, and coloring pages.
Want more Holidays to celebrate? Click for our Index of Holiday FreebiesSocial Media:
#NationalStarTrekDay #StarTrekDay #StarTrek #specialdays #holidays
---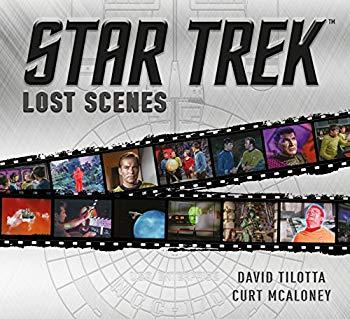 National Star Trek Day/Star Trek TV Premiere (1966)
-- An American space opera media franchise based on the science fiction television series created by Gene Roddenberry. The first television series, simply called Star Trek and now referred to as
The Original Series
, debuted in 1966 and aired for three seasons on the television network NBC. It followed the interstellar adventures of Captain James T. Kirk (William Shatner) and his crew aboard the starship USS Enterprise, a space exploration vessel, built by the United Federation of Planets in the twenty-third century.
Read: Star Trek: Lost Scenes
, by Curt McAloney, David Tilotta
--Think you know everything about the Original Series? Think again.
Star Trek: The Lost Scenes
is packed with hundreds of never-before-seen color photos of the world's ultimate sci-fi series. Professionally restored images are used to chronicle the making of the series, reassemble deleted scenes, and showcase bloopers from the first pilot through the last episode. Whether you're a new Star Trek fan or a seasoned veteran, this book is a must-have. A fascinating compilation of previously unseen and fully restored stills from The Original Series, showing William Shatner, Leonard Nimoy and other cast crew filming the iconic show.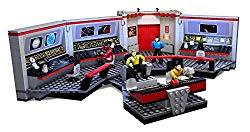 • Mega Bloks Star Trek U.S.S. Enterprise Bridge --
with helm console, computer stations, viewscreens, opening turbolift doors, and swiveling captain's chair. Four highly detailed, super-poseable micro action figures, including Kirk, Spock, Uhura, and Sulu. Authentic accessories include phasers, tricorder, and communicator. Open the hinged wall sections and illuminate the viewscreens for dynamic display. Collect and combine with other Mega Bloks Star Trek sets and build the voyage!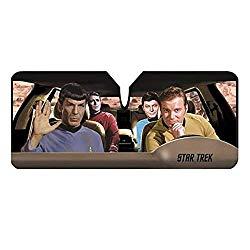 • Star Trek Passengers Car Sunshade --
Show off your Star Trek fandom with this Sunshade featuring all your favorite characters from the show sitting in a car. Displaying all the most iconic characters appearing to be passengers inside of your car, this fun sunshade comes will block out harmful UV rays, which will cool your car.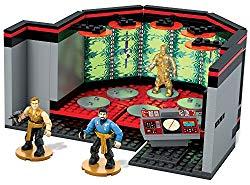 • Mega Bloks Star Trek Transporter Room --
Buildable Transporter Room with computer console, glow-in-the-dark panels, and six transporter platforms. Three highly detailed, super-poseable micro action figures, including parallel universe Kirk and Spock, and translucent, beaming Scotty, all in
Mirror, Mirror
outfits. Authentic accessories include phaser and knives. Hinged wall sections open to create a display for up to six figures. Collect and combine with other Mega Bloks Star Trek sets and build the voyage.
• Star Trek Coloring and Activity Books
---
Free Printables, Coloring Pages, Activities and Crafts:
🖖
Free Printable Star Trek Coloring Pages
🖖
Printable Star Trek Birthday Cards
🖖
Star Trek Adventures Character Sheets
🖖
Star Trek Date Night Printables
🖖
Star Trek Papercraft
🖖
Star Trek - Medical Tricorder Paper Model
🖖
Star Trek Tas Paper Toy
🖖
Star Trek DIY Gifts You Can Definitely Make
🖖
30+ Star Trek Crafts to DIY
🖖
Live Long and Craft: Fun Star Trek Crafts to Try Out