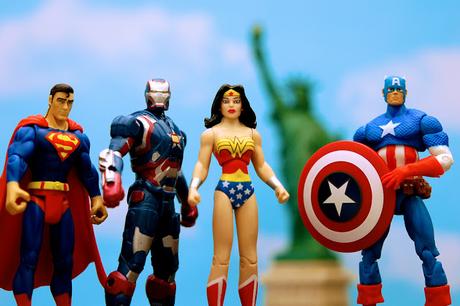 September 5th is... Marvel Superheroes Birthday (1966)
, National Be Late For Something Day, National Cheese Pizza Day, National Shrink Day, International Day of Charity, Jury Rights Day, World Samosa Day, Tweet like Werner Herzog Day, World Spinal Cord Injury Day, Working Mothers Day, Waffle House Day (Debuted in 1955), Jesse James's Birthday (1847), Teachers Day (India)
PLUS -
interesting books to read and free printables, papercrafts, kid crafts, activities, and coloring pages.
Want more Holidays to celebrate? Click for our Index of Holiday FreebiesSocial Media:
#MarvelSuperheroes #MarvelAvengers #Marvel #specialdays #holidays
---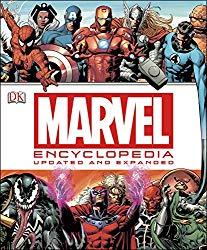 Marvel Superheroes Birthday
-- The Marvel Super Heroes is an American / Canadian animated television series starring five comic-book superheroes from Marvel Comics. The first TV series based on Marvel characters, it debuted in syndication on U.S. television in 1966. The segments were:
Captain America
,
The Incredible Hulk
,
Iron Man
,
The Mighty Thor
, and
The Sub-Mariner
.
Read: Marvel Encyclopedia
, by Matt Forbeck
-- Bring the Marvel Universe home with this all-inclusive encyclopedia detailing little-known facts and information about more than 1,200 iconic Marvel characters. The book is packed with comic book imagery and organized in an easy-to-find A-Z style. The Marvel Encyclopedia is an essential book for new fans and for anyone who grew up loving the excitement, heroism, and humor of the Marvel Universe.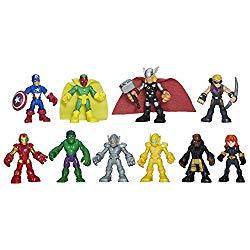 • Playskool Marvel Super Hero Figures --
The toy set comes with Captain America, Hulk, Marvel's Black Widow, Iron Man, Marvel's Hawkeye, Thor, Nick Fury, Marvel's Vision, Ultron, and Ultron's Sentry figures. Sized right for little hands. Kids ages 3 and up can engage in imaginative play, recreating the fun of their favorite scenes from the movie and imagining their own adventures
• Marvel Character Peel And Stick Wall Decals --
Give your space an instant finishing touch with RoomMates Peel and Stick Wall Decals. Designed for quick and easy application, printed on high-quality vinyl, backed with peel and stick technology. Simply peel off the backing and stick to any smooth, clean surface. Won't damage walls or leave a sticky residue behind, so you can remove, reposition and reuse over and over again.
• Super Heroes Coloring and Activity Books
---
Free Printables, Coloring Pages, Activities and Crafts:
🦸‍♂️
Free Marvel Superhero online games for kids
🦸‍♂️
Marvel Avengers coloring page
🦸‍♂️
Marvel's The Avengers coloring pages | Free Coloring Pages
🦸‍♂️
Free Marvel Superhero online comics
🦸‍♂️
Marvel: Coloring pages, Free Online Games, Videos for kids
🦸‍♂️
Marvel: Color Your Own
🦸‍♂️
Coloring Pages Funko Pop Marvel
🦸‍♂️
Avengers Age of Ultron Coloring Sheets - My Boys and Their Toys
🦸‍♂️
Marvel Coloring Pages for Adults
🦸‍♂️
Marvel Superhero Characters
🦸‍♂️
Create your own Marvel Super-Hero
🦸‍♂️
Superhero Printables
🦸‍♂️
LEGO® Marvel™ Super Hero Games
🦸‍♂️
LEGO® Marvel™ Super Heroes - Videos
🦸‍♂️
Marvel SuperHeroes Free Papercrafts
🦸‍♂️
Marvel Comics Cubeecraft - Free Papercraft Toys
🦸‍♂️
Superheroes Make for Amazing Class Activities