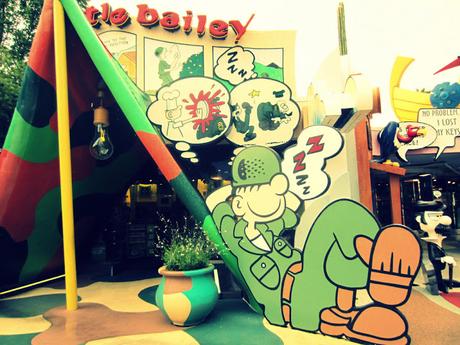 September 4th is... Beetle Bailey Day (1950)
, National Newspaper Carrier Day, Eat an Extra Dessert Day, Lyric Poetry Day, Kodak's Birthday, National Wildlife Day, World Sexual Health Day, National Joan Rivers Day, BeyDay/Beyonce's birthday, National Penis Day
(New Zealand),
Ludi Romani, Clear Day
(Scientology),
National Macadamia Nut Day, Peter Rabbit's Day (1893), Quaker Oats Day (1877)
PLUS -
interesting books to read and free printables, papercrafts, kid crafts, activities, and coloring pages.
Want more Holidays to celebrate? Click for our Index of Holiday FreebiesSocial Media:
#BeetleBaileyDay #BeetleBailey #specialdays #holidays
---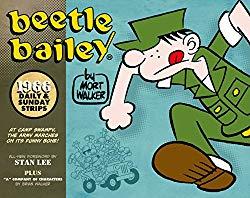 Beetle Bailey Day
-- Beetle Bailey, originally called Spider, made his comic-strip debut as a smart-aleck college student on September 4, 1950, in 12 newspapers, according to King Features. It considered dropping the strip at the end of Walker's one-year contract, but when Beetle stumbled into an Army recruiting post in 1951 during the Korean War, the number of newspapers that picked up Beetle climbed. Mort Walker has been imaging Beetle every day for all those decades and says he'll continue with his creation until he's no longer able.
Read: Beetle Bailey: Daily and Sunday Strips, 1966
, by Mort Walker
-- An entire year of Army antics from the recruits of Camp Swampy! Sgt. Snorkel chases Beetle, General Halftrack chases the women, Cosmo chases a fast buck, and Beetle Bailey chases the perfect nap! The gang's all here in the latest collection of award-winning zaniness! A favorite in newspapers for over 60 years, these brilliantly restored strips feature the adventures of one of America's best-loved cartoon strip characters. Beetle Bailey eventually ran in 1,800 newspapers across more than 50 countries, accumulating a daily readership of 200 million.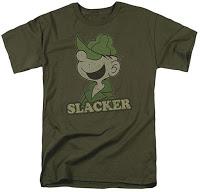 • Beetle Bailey Cotton T-Shirt --
Here's a great way to express your inner passion for BEETLE BAILEY with this BEETLE BAILEY t-shirt. This casual wear t-shirt, with its irresistible graphic print, adds a touch of art to your casual look and is great to wear every day, at work, at parties, as workout clothing, or as comfy pajamas. Makes a perfect gift that will be remembered for a long time.
• Beetle Bailey Doll --
Still lazy after all these years! Soft bodied doll with a hard vinyl head. Great for Kids and collectors!
• Beetle Bailey Pinback Buttons --
Buttons are one inch in diameter, roughly the size of a quarter. Buttons can be used to decorate your clothing, backpack, purse, guitar strap, costume and much more.
---
Free Printables, Coloring Pages, Activities and Crafts:
⛺
Today's Beetle Bailey Comic Strip
⛺
Mort Walker, was an American comic artist, best known for creating the newspaper comic strips Beetle Bailey | Goodreads
⛺
Beetle Bailey | Harvey Comics Database Wiki
⛺
Beetle Bailey Comics
⛺
Comic Strip / Beetle Bailey Tropes
⛺
Beetle Bailey | Facebook
⛺
Beetle Bailey Coloring Book by Mort Walker
⛺
A Tribute To Mort Walker, 1923-2018
⛺
Ask the Archivist: The Editor's Coloring Book
⛺
How To Draw Beetle Bailey Sarge Snorkel - Comic Book Characters
⛺
10 Things You Might Not Know About Beetle Bailey