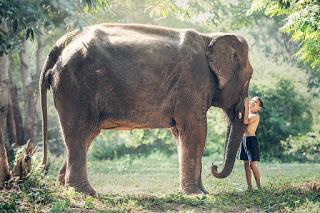 September 21st is...
National Elephant Appreciation Day, American Business Women's Day/American Women in Business Day, Dear Diary Day, International Day of Radiant Peace, National Centenarian's Day, National Girls' Night In Day, National Hobbit Day, National Legwear Day, National Ice Cream Cone Day/Ice Cream Cone Birthday, National White Chocolate Day, The First Day of Fall/Autumn Equinox/Last Day of Summer (Astrological), World Carfree Day, Proposal Day!®, World Rhino Day, Band-Aid Invented (1921), Hug a Vegetarian Day, U.S. Post Office Opened (1692), Native Americans Day, Pledge Across America Day, Batman Day, Chainmail Day, National Rock n' Roll Dog Day, Remote Employee Appreciation Day, OneWebDay, National Learn To Code Day (Canada), Isha's World Peace Day, National Colouring Day (Canada)
MORE (4th Saturday):
Fish Amnesty Day, International Rabbit Day, Kiwanis Kids' Day, National Hunting and Fishing Day, National Seat Check Saturday, National Wildlife Ecology Day, National Singles Day, R.E.A.D. in America Day, Bright Pink Lipstick Day, National Museum Day/Museum Day Live, National Public Lands Day
PLUS -
interesting books to read and free printables, paper crafts, kid crafts, activities, and coloring pages.
---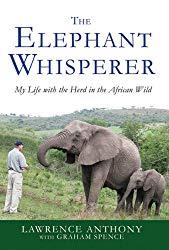 National Elephant Appreciation Day
-- Wayne Hepburn, the owner of Mission Media, a graphics and publishing company, originated this day in 1996 when he received an elephant paperweight as a gift from his young daughter. Elephants deserve to be appreciated and upheld as an example of courage, strength, self-reliance, patience, persistence, and general high quality of being.
Read: The Elephant Whisperer: My Life with the Herd in the African Wild
, by Lawrence Anthony, Graham Spence
-- When South African conservationist Lawrence Anthony was asked to accept a herd of
rogue
wild elephants on his Thula Thula game reserve in Zululand, his common sense told him to refuse. But he was the herd's last chance of survival: they would be killed if he wouldn't take them. A heartwarming, exciting, funny, and sometimes sad account of Anthony's experiences with these huge yet sympathetic creatures. Set against the background of life on an African game reserve, with unforgettable characters and exotic wildlife, it is a delightful book appealing to animal lovers and adventurous souls everywhere.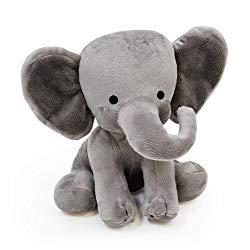 • Humphrey the Elephant --
Choo Choo Express plush Humphrey the elephant measures approximately 9" long x 8.5" wide, sitting down. Made of 100% polyester.
• Elephant Paperclips --
Midori's cute shaped paper clips 30 pieces. Perfect gift for an elephant lover.
• Elephant Knitted Gloves --
Soft and cute knitting gloves keeps your hands warm in the winter.
• Elephant Coloring Books
Free Printables, Coloring Pages, Activities and Crafts:
• 25 Things You Should Know on Elephant Appreciation Day
• Do something elephant-themed, such as symbolically
adopting an elephant
• Contribute to World Wildlife Fund's
Back a Ranger program
•
Elephant Printables
•
Elephants Printables, Crafts, and Activities
•
Elephant Puppet Printable Template
•
Free Printable Elephant Mask Template
•
Free Printable Elephant Coloring Pages For Kids
• Elephant Papercrafts
•
Elephants: Activities
---
Autumn Equinox
- This is the moment when day (light) is equal to night (dark)
and balance is created between them.
Band-Aid Invented
- Earle Dickson was employed as a cotton buyer for the Johnson and Johnson when he invented the band-aid in 1921. His wife Josephine Dickson was always cutting her fingers in the kitchen while preparing food.
Dear Diary Day
- What a great day to start journaling!
Hug a Vegetarian Day
- the day designated for hugging those people who love animals the most: vegetarians and vegans!
Ice Cream Cone Birthday
- Edible cones have been mentioned in French cooking books as early as 1825, Julien Archambault describes a cone where one can roll "little waffles".
U.S. Post Office Opened
- The first postal service in America arose in February of 1692 when a grant from King William and Queen Mary empowered Thomas Neale "to erect, settle and establish within the chief parts of their majesties' colonies and plantations in America, an office or offices for the receiving and dispatching letters and pacquets, and to receive, send and deliver the same under such rates and sums of money as the planters shall agree to give, and to hold and enjoy the same for the term of twenty-one years."
American Business Women's Day
- marks the 1949 founding date of the American Business Women's Association, the mission of which is "to bring together businesswomen of diverse occupations and to provide opportunities for them to help themselves and others grow personally and professionally through leadership; education, networking support and national recognition"
Hobbit Day
- the birthday of the hobbits Bilbo and Frodo Baggins, two fictional characters in J. R. R. Tolkien's popular set of books The Hobbit and The Lord of the Rings.
National White Chocolate Day
- White chocolate was first invented by Nestle in Switzerland in the 1930s and distributed in the U.S. in 1948.
Native Americans Day
- celebrate Native Americans' Day through learning from educational resources that focus on the traditions, culture, and background of Native Americans. It is a day to celebrate the heritage of Native Americans and for both native and non-native cultures to unite so the many aspects of native culture can be shared.
Pledge Across America Day
- Pledge Across America is the nationally synchronized recitation of the Pledge of Allegiance in schools.
National Centenarian's Day
- To 100 year olds and all of those even older, we celebrate — on this day particularly — your remarkable achievements.