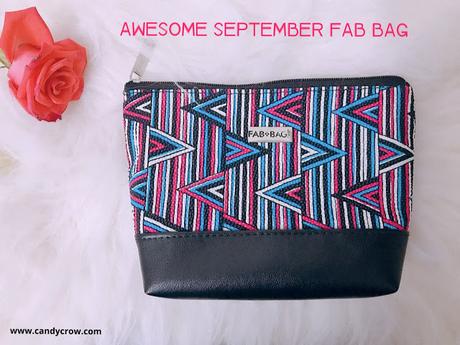 Fab Bag has completed six years in the beauty industry, to celebrate the anniversary the September fab bag has been named as  "The sensational six September" True to the name I have received six amazing products this month. The bag I have received is a textured, Aztec print multi-colored bag.
1. SUGAR It's A Pout Time Vivid Mini Lipstick 02- Breaking Bare ( Rs.270)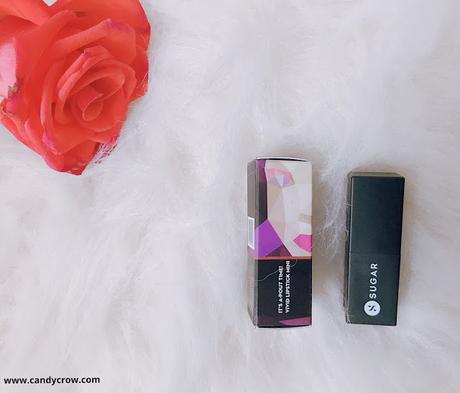 Breaking bare is a matte mauve pink matte lip color. The pigmentation is fantastic, just two swipes and you are ready to go. This shade will suit all skin tones. As it is a matte lipstick exfoliating the lips is a must before wearing this lipstick.
2. Sugar All Set To GO Translucent Powder (Rs.599)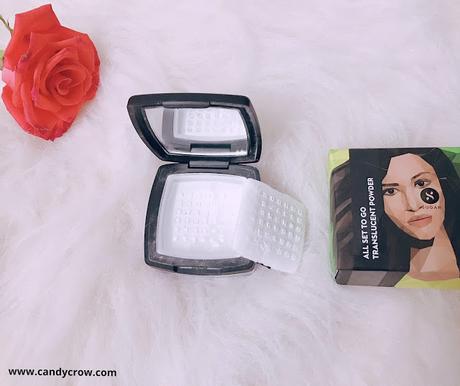 I am super duper happy to receive the Sugar's newly launched translucent powder in my September fab bag. This powder has been designed to mask the shine and keep us fresh for 8+ hour. It comes in a square container, along with a mirror and an applicator. It helps in setting up the makeup and giving a mild glow to the skin.
3. The Herbal Blend Rejuvenating Face And Body Scrub (Rs.580)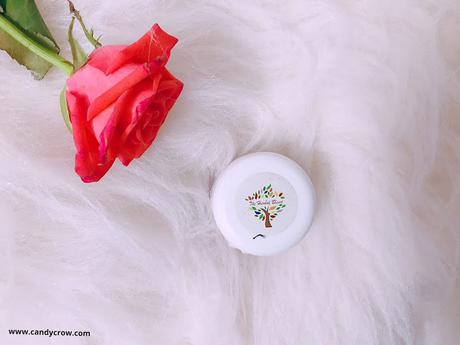 Herbal blend scrub comes in a tub type packing, and It can be used on face as well as body. It has pleasant talc-like fragrance and has walnut shell powder to exfoliate the skin.
4. Ohria -Raatrani & Mint Facial Mist ( Rs.360)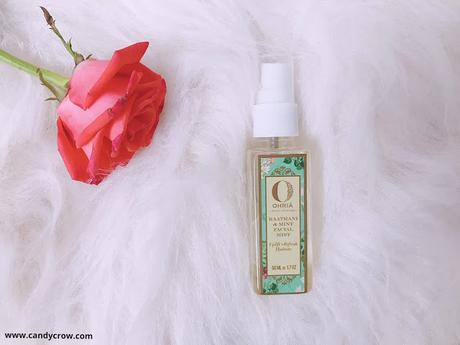 The packing of Ohria facial mist reminds me of Forest essential products. The mist is made with Raatrani flower and mint as their key ingredient. It can be used as a toner after cleansing the face to refresh the skin.
5. Bollyglow Bamboo Sheet Face Mask (Rs.195)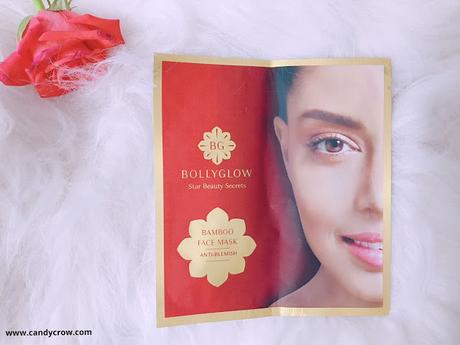 I love face mask, Bollyglow bamboo face mask has been designed to act on blemishes. It has bamboo, and a few other plants extract to work on blemish marks. I am Yet to try this one.
6. Sebamed Olive Face and Body Wash: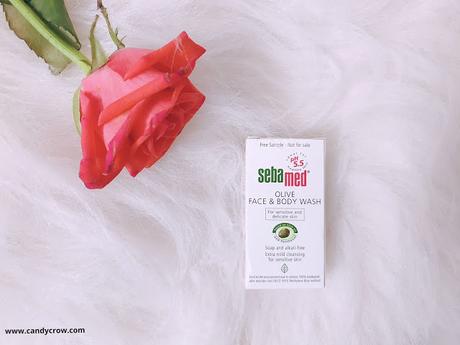 I am a big fan of Sebamed products, I have used their moisturizer before, and it has worked well on my skin. This face wash has been designed to clean the skin without stripping off the moisture. Excited to try it out!
Overall, I am Completely in love with September Fab Bag. It has 6 amazing products, and two of it is from Sugar. All the reaming products are usable and of good quantity. I highly recommend September Fab Bag - It is indeed Fabulous.
If you want to get a fab bag subscription for yourself or your friends use CandyCrow's exclusive 
Coupon Code: SUBHA10
to get 10% off on 6 and 12 months subscription.
CC Rating: 
4.75/5