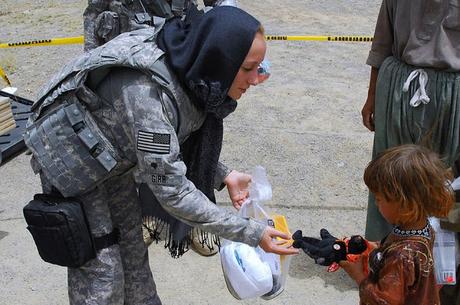 September 1st is... Random Acts of Kindness Day or Be Kind Day
, American Chess Day, Building and Code Staff Appreciation Day, Chicken Boy's Day, National No Rhyme or Reason Day, Leaf Blower Birthday (1971), Emma M. Nutt Day, Pink Cadillac Day (Elvis bought for his mom in 1956), Toy Tips Executive Toy Test Day, National Cherry Popover Day, World Letter Writing Day, International Day of Awareness for the Dolphins of Taiji/ Save Japan's Dolphins Day, FTD Good Neighbor Day
PLUS -
interesting books to read and free printables, papercrafts, kid crafts, activities, and coloring pages.
Want more Holidays to celebrate? Click for our Index of Holiday FreebiesSocial Media:
#specialdays #holidays
---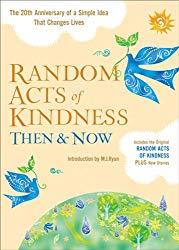 Random Acts of Kindness Day or Be Kind Day
-- The Random Acts of Kindness day began in New Zealand in 2005, but has since spread worldwide. It celebrated by individuals, nonprofit groups and businesses. The idea is kindness is contagious, and small acts ripple and create a wave of change. The gesture doesn't have to be big. It can be as simple as buying someone a cup of coffee or giving up a seat on the subway or bus.
Read: Random Acts of Kindness Then and Now: The 20th Anniversary of a Simple Idea That Changes Lives
, by The Editors of Conari Press
-- To celebrate the 20th anniversary of Random Acts of Kindness, the editors of Conari Press have compiled Random Acts of Kindness Then and Now, which includes the original book along with new material sourced from Facebook, Twitter, and various other social networks. It combines the best of 21st century crowd-sourced wisdom with the best of 20th century social activism. The inspiration for the kindness movement, Random Acts of Kindness is an antidote for a weary world. Its true stories, thoughtful quotations, and suggestions for generosity inspire readers to live more compassionately in this beautiful new edition.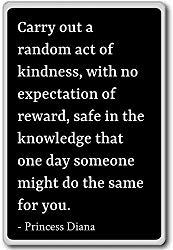 • Random Act of Kindness magnet --
Carry out a random act of kindness, with no expectation of reward, safe in the knowledge one day someone might do the same for you
| Princess Diana
• Ripple Stone --
I believe in the ripple effect of kindness. Please pass this Ripple Stone to the next person you do a Random Acts of Kindness for. Together we can create an endless ripple of kindness.
• Kindness Matters Cards --
These inspirational Kindness Matters cards are a simple way to remind people to remember and do an act of kindness: Open a door for someone. Let someone in front of you in traffic. Say Please and thank you. Just be nice. It takes no effort. Who knows? It may even be contagious. Spread the Kindness: Drop or place one of these cards where someone will find it.
---
Free Printables, Coloring Pages, Activities and Crafts:
✨
Free Posters and Calendars
✨
Kindness Quotes
✨
Kindness Ideas
✨
Kindness In The Classroom® Lesson Plans
✨
10 simple things you can do on Random Acts of Kindness Day
✨
Free Random Acts of Kindness Printable Bookmarks
✨
Free Printables for Immediate Acts of Kindness
✨
Free Random Acts of Kindness Cards for Kids
✨
Printable Random Acts Of Kindness Cards
✨
30-Day Acts of Kindness Challenge | Free Printable Challenge List
✨
Random Acts of Kindness Activities
✨
Printable Random Acts of Kindness Tags
✨
Kindness Catcher
✨
Kindness Katchers : One World Heart Project