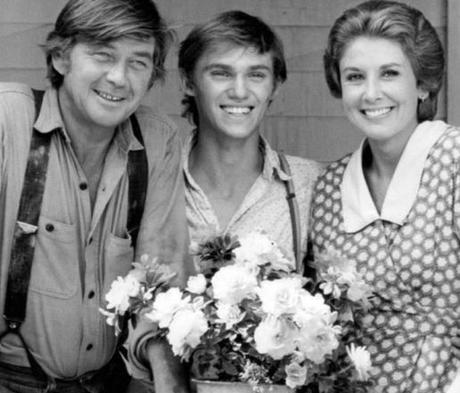 September 14th is... TV's The Waltons Debuted (1972), National Cream-filled Donut Day
, National Eat a Hoagie Day, National Coloring Day, National Bakery Day, National Live Creative Day, Feast of The Exaltation of the Holy Cross, National Anthem Day, National Pet Memorial Day, Farmers' Consumer Awareness Day, International Drive Your Studebaker Day (1852), Gobstopper Day, National Virginia Day, National Quiet Day (UK), Hindi Divas (India)
PLUS -
interesting books to read and free printables, papercrafts, kid crafts, activities, and coloring pages.
Want more Holidays to celebrate? Click for our Index of Holiday FreebiesSocial Media:
#TheWaltons #Waltons #Waltons TV #GoodNightJohnBoy #specialdays #holidays
---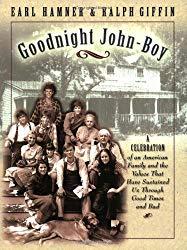 TV's The Waltons Debuted
-- The Waltons is an American television series created by Earl Hamner, Jr., based on his book Spencer's Mountain and a 1963 film of the same name, about a family in rural Virginia during the Great Depression and World War II. The television movie
The Homecoming: A Christmas Story
was broadcast on December 19, 1971. Based on its success, the CBS television network ordered one season of episodes based on the same characters and that became the television series
The Waltons
. Beginning in September 1972, the series subsequently aired on CBS for nine seasons.
Read: Goodnight John-Boy
, by Earl Hamner, Ralph E. Giffin
-- A memory book of
The Waltons
, the number-one television show of its time. Filled with behind-the-scenes anecdotes and profiles of people who appeared on the show, it introduces readers to the Hamner family members who later became characters on
The Waltons
, suggests events and locales that inspired many of the episodes, and traces Earl Hamner's life as a writer from Virginia to New York to Hollywood. Included is a description of each episode plus reminiscence, comments, and personal feelings from numerous people connected with the series-writers, actors, directors, producers, family, and fans. Heavily illustrated with publicity shots and personal photographs taken by cast, crew, and others,
Goodnight John-Boy
will be a welcomed book by millions of loyal fans.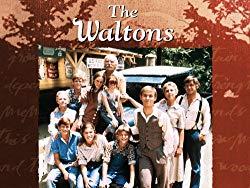 • The Waltons TV Show | Season 1 --
In the dire days of the Depression, a Virginia family stays together in this beloved and wholesome saga, seen through the eyes of John-Boy
(Richard Thomas)
, the eldest of seven children. In season one, John-Boy saves his father's life; beloved mother Olivia copes with polio; and the Walton family bond endures a variety of other trials.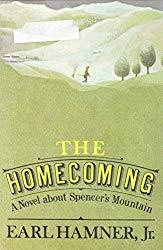 • The Homecoming: A Novel About Spencer's Mountain --
1970, by Earl Hamner Jr. It's the night before Christmas, but Clay Spencer has failed to return home. Leaving his worried family to keep watch at the homestead, his son, Clay-Boy, takes to the snowy Virginia hills in search of his father. Along the way, he will meet an irate deer, a threatening county sheriff, a congregation of African American churchgoers, and two elderly women who happen to be bootleggers — in this tale filled with warmth, humor, and emotion.
• The Waltons Coloring and Activity Books
---
Free Printables, Coloring Pages, Activities and Crafts:
🏡
The Waltons | Music from the Show
🏡
DIY Expert Ken Wingard channels his love of The Waltons to make charming vintage photo frames
🏡
Watch The Waltons Online Free
🏡
Homecoming Family Fun | Quiz, Word Find, Coloring Pages
🏡
The Waltons, piano sheet music by Jerry Goldsmith, 1972
🏡
The Waltons | Grandpa's Christmas Message
🏡
The Waltons say goodnight
🏡
The Waltons Family Kitchen, with Recipes, Menus and Grandmas Tips
🏡
Olivia's Applesauce Cake Recipe
or
Richard Thomas' Apple Spice Cake and Whiskey Frosting
🏡
The Waltons – A Real Virginia Family And Tradition
🏡
The Waltons Wiki | #1 source for all your information on The Waltons