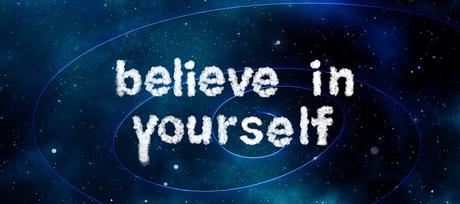 September 13th is...
Positive Thinking Day,

Scooby-Doo cartoon debuted (1969)
, National Peanut Day, National Celiac Awareness Day, National Urban Eden Day, International Chocolate Day, Star-Spangled Banner Anniversary, National Bald is Beautiful Day, Fortune Cookie Day, National Kids Take Over The Kitchen Day, National Defy Superstition Day, Roald Dahl Day, Programmers' Day/Day of the Programmer (256th day),
Law + Order
Day (1990), Muppet Day (1976), Snack-a-Pickle Day, National Dog Party Day, Pet Birth Defect Awareness Day, Epulum Jovis, Uncle Sam Day (1813), Barbershop Day, National Cachaca Day (Brazil)
PLUS -
interesting books to read and free printables, papercrafts, kid crafts, activities, and coloring pages.
Want more Holidays to celebrate? Click for our Index of Holiday FreebiesSocial Media:
#specialdays #holidays
---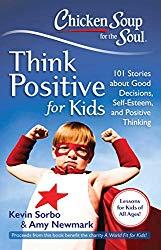 Positive Thinking Day
- Set your intention this morning to have a positive day! Remember you choose your attitude! A few happy words can make all the difference.
Positive thinkers really are individuals who recognize both the bright side and the negative, but they choose to focus their energy and time on the side that's going to promote the most positive outcome,
says positivity expert Joffrey Suprina, Ph.D., dean of the College of Behavioral Sciences at Argosy University.
Read: Chicken Soup for the Soul: Think Positive for Kids: 101 Stories about Good Decisions, Self-Esteem, and Positive Thinking
, by Kevin Sorbo, Amy Newmark
-- Give a child gifts to last a lifetime - self-esteem, tolerance, values, and inner strength. This book is filled with inspirational stories for children and their families to share, all about kids making good choices and doing the right thing. The values children learn today will stay with them for the rest of their lives. This collection gives kids positive role models to follow in its 101 stories about doing the right thing and making healthy choices. You and your child will enjoy discussing the stories, making it a family event. Great for teachers to share with students too.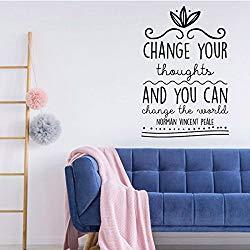 • Motivational Wall Decal --
Norman Vincent Pale said:
Change your thoughts and you can change the world.
What a beautiful quote to put on the walls of your home. Easy to apply to your wall, detailed instructions included.
• Chakra Bracelet for Positive Thinking | Communication --
This meaningful Throat Chakra Bracelet features natural Sodalite and Crystal Quartz gemstones to keep your body, mind, and spirit peaceful and balanced in your everyday life with the added personal touch of Reiki Energy.
• Positive Thinking Inspired Jewelry --
When you see a dandelion do you see a weed...? Or a wish? This glass pendant necklace includes a zinc alloy bronze-colored flower charm and a clear-colored glass bead. It's a sweet piece of inspirational jewelry designed by Gutsy Goodness.
• Positive Thinking Coloring and Activity Books
---
Free Printables, Coloring Pages, Activities and Crafts:
🤔
Positive Quotes and Thoughts {free printables}
🤔
Positive Self-talk/Coping Thoughts Worksheet
🤔
Positive Quotes Coloring Pages
🤔
Positive Self Talk Flower Craft
🤔
Printable Free Compliments
🤔
Self-Esteem Building Activities for Kids
🤔
The Power of Positive Thinking
🤔
Positive Thoughts Posters | Free Printables
🤔
10 Activities to Encourage a Positive Attitude in Your Kids (free printable)
🤔
1,132 Positive Affirmations: The Ultimate List of Daily Mantras