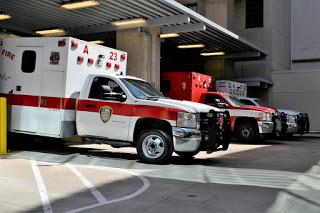 September 11th is...
National Emergency Responders Day, 911 Day/National Day of Service and Remembrance, 9/11 Observances and Remembrances, Patriot Day, Remember Freedom Day,
I Want to Start My Own Business
Day, Libraries Remember Day, Make Your Bed Day, National Hot Cross Bun Day, No News is Good News Day, Women's Baseball Day, Oh! Susanna Day (1847), Islamic New Year, National Day of Catalonia (Spain), New Year's Day (Ethiopia), National Ants on a Log Day (2nd Tuesday)
PLUS -
interesting books to read and free printables, papercrafts, kid crafts, activities, and coloring pages.
---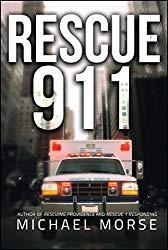 National Emergency Responders Day
-- Emergency responders are those men and women responsible for the protection and preservation of life, property, evidence and the environment. Police officers, firefighters, military personnel, paramedics, medical evacuation pilots, dispatchers, nurses, doctors, emergency medical technicians, and emergency managers. Emergency responders are volunteers and professionals dedicating their lives to public service. Their life-saving skills often make the difference between life and death. Their public service deserves to be recognized and honored.
Read: Rescue 911: Tales from a First Responder
, by Michael Morse
-- People from all walks of life call 911 when things go bad. These are their stories, told by the people who respond and make things better. First responders often don't tell stories, preferring to keep what happens at work private. Rescue Captain Michael Morse changes that with these heartfelt descriptions of hundreds of emergency calls, with the usual coverings peeled back, exposing the bizarre, heartbreaking, and often hilarious reactions to 911 emergencies.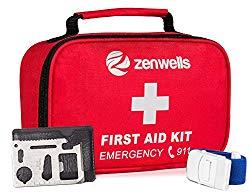 • First Aid Kit Trauma Bag --
154 Pieces Medical Supplies for Car Emergency, Complete Med Kit Tactical, EDC Gear for Camping, Hiking, Backpacking, Travel, Home, Businesses Plus Tourniquet and Safety Blanket
• Dog Emergency Rescue Sticker --
Two Emergency Please Rescue Dog Stickers with the white space for you to use a permanent marker to fill in / write on the number of each dog. INDOORS or OUTDOORS on ANY smooth DRY surface. Works great on front / back door or windows.
• 911: First Responders PC Game --
Become the head of operations in a fictional rescue and catastrophe management organization. Command a number of vehicles and staff from the fire department, medical rescue, police and technical services. Be a real-world hero set against a background of continuous day/night changes and constantly varying weather conditions.
• 911 Emergency Coloring Books
Free Printables, Coloring Pages, Activities and Crafts:
•
911 Day Toolkit
•
Official page of the 9/11 National Day of Service - toolkit
•
9-1-1 Education Resources
•
911 New Jersey Coloring and Activity Book
•
Printable Emergency 911 Sign
• Free Patriot Day 9/11 Activities and Printables
• FREE Printable 911 Emergency Booklet for Children
•
Fire Safety Worksheets for PreK and Kindergarten
• FREE Emergency Worksheets
•
Trucks, Vans, and Emergency Paper Models
•
DIY Recycled Doctor Emergency Kit For Pretend Play
• Emergency Survival Items and Getaway Kit
---