SEO Trends for 2013-2014, as of now, appear to be heading in a similar direction as the last two years, albeit with some modifications. There is just one new trend that is likely to emerge, and that is an attention towards voice search parameters.
It is likely that most people will not talk (to themselves, for all practical purposes) in the same manner they would type in a search query. Apple's Siri proved quite popular during the last year both because of its uniqueness and because of the frequently ridiculous and unexpectedly humorous results it produced. Google seems to have taken notice and updated its online voice app which had not seen much user interaction prior to that.
Siri seems to take into account user reviews in addition to ordinary search results, and the Big G will probably want to create new algorithms to sift between the fake and the genuine ones. With the usual testimonials on merchant sites, this problem was swept aside with entire websites with the Penguin and Panda updates. Something more targeted will be required if review authenticity on sites like Amazon (which, by the way, is supposedly flooded with fake user reviews from sellers buying their own products and posing as satisfied customers) is to be analyzed.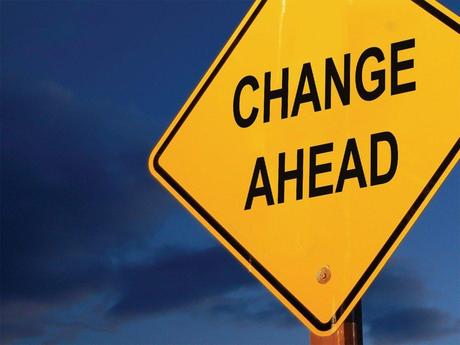 1) Keywords
Some content mills have taken note of the fact that keyword stuffing does not really work any longer and can prove detrimental even with otherwise good content. One such site even has a rulebook on keyword density – no matter what the client might ask for. For articles greater than 200 words, the instructions require an author to put in the primary keyword only twice in the article body (without counting the title and sub-heads). This is pretty sparse, compared to earlier trends where a popular SEO software would rate an article satisfactory to good only with keyword density somewhere between 2.5 and 4.5 %. In addition, the optional instructions on that same site instructs the author to use the keyword 'naturally' without worrying about density. Obviously, everyone is sitting up and taking note of content that sounds natural, and this is probably going to make for a better reading experience without the same phrase or word appearing throughout the copy, frequently not helping with the quality of it.
2) Content
And that brings us, also quite naturally, to the King, and the trend is the better – the better. This is likely to continue all through 2013 and 2014, with some additional demands like diversification and authority of content.
Authority refers to how well researched and documented your article is, and the only reason the present article does not contain any is that referring to Matt Cutts too frequently is really getting old. In brief, every article had better be a pillar article with more authoritative reference than what generally appear to be arbitrary statements – very often deemed a blogger's prerogative (so much so that when facing questions about their source, some bloggers even state in the comment box that they have written a blog entry and not a peer-reviewed scholarly article!).
Outgoing links to authority sites has long been an important SEO element, and this is likely to gain importance in the future. Consequently, we could be looking at the predominance of slightly longer articles of at least 1000 words instead of the more usual 500-700 word ones.
Even with your content in good shape, there is the need for diversification so that you are found in all sorts of searches including image and video. Accordingly, infographics, with your entire content in the 'alt' attribute, and videos showing slides of your article or a teaser, are great ideas. These are nothing new, but they sure are gaining prominence with social media becoming more popular and Facebook posts showing up in SERP. At least one link while researching the present article showed its Facebook post instead of the actual article which it led to. Inforgraphics make popular FB posts, and if you are a marketer, it is high time you cashed in on them.
With better bandwidth, more and more people are viewing videos online, and YouTube is one among many video sharing sites that boasts of a staggering audience.
3) Social Media
The next logical and probable SEO trend for 2013-14 would be social media. There's no need to check the statistics – we are willing to bet that every single one of those reading this article has a Facebook or/and Twitter account, and does NOT know a whole lot of people who do not. Social Media is where it's at, and there's no indication that their popularity will flag any time soon. The link wheel has a new name, and it is SMM. Social Media Marketing is by far the most profitable strategy any marketer can adopt for SEO these days. You get customers from Facebook Pages, from Linkedin profiles, through strategically timed tweets, through Google Plus, and these are only four of numerous ones each of which has its own dedicated traffic.
Going hand in hand with authority that comes of the rel=author attribute is your social presence that adds credibility to your business. If a brand has a Page and a few thousand likes, wouldn't that lead to a natural growth of goodwill? Familiarity and goodwill seem to be the buzzwords these days, and if you can deliver, SEO through social media can work wonders for you.
4) Final Words
There are quite a few other trends that are likely to get popular in the next twelve months or so, and among them are site designs that combine aesthetics with functionality, out of the box thinking while wording your anchor texts (so that you don't end up anchor stuffing even while avoiding keyword stuffing), building trustworthy backlinks, and guest-posting on reputed sites (so as to avoid being just another article marketer by posting just anywhere on the web) are worth a mention. However, the most important thing that, once again, was always a part of the serious marketer's repertoire, is Strategy.
There are too many factors to look out for, too many changing and emerging trends. If you don't have a plan, you may still see success, but not the kind that all your hard work probably deserves. We have come a long way from the basic HTML created, meta tag infested sites of the '90s. Today, if you are to succeed, you have to look at the Big Picture. At least that's what the trends for the coming years show. Strategy is one thing that is more than likely to trend in 2013-14, and even beyond. More people today are looking to have their piece of the IM Pie, and even though there is lot of space, it was never too sprawling at the top. It doesn't matter whether you are in for money or fame or both, have a strategy for your SEO, and that in turn will take care of your marketing plan. At least, that's the way it looks to us, all things considered.
About the author Nicholas Rothwell is a Social Media Expert at Firstseofirm. He likes to blog on various SEO happenings & On-goings. In his free time he likes to study about web hosting and various strategies about how to get on page one of Google.
Original Content by SEO Andy @ SEO Trends in 2013