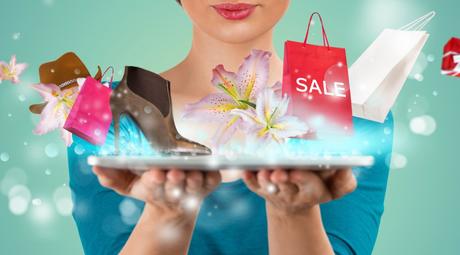 When you invest money in a website, all you expect is to get a good return on that investment. However, simply having a website is not going to have sales coming your way. The process involves more than that as first you need to make sure your website is visible, and that visitors are attracted to it in some way or another. If you were to think about how many other similar websites are online, and how they may be promoting themselves to online customers, you will quickly realize that you need to do something to avoid having those customers going to your competitors' websites rather than yours. So here are some SEO techniques that will help you to do just that, while maximizing your chances of increasing e-commerce sales.
Check for any duplicate content - you may not be aware that duplicate content ends up lowering your search rank. So make sure you exercise tighter control to avoid duplicate content. Speaking of duplicate content, bear in mind that it is a big mistake to simply reprint product descriptions from manufacturers.
Quality is more important than quantity. Choose good long-tail keywords to drive users to your site. You want traffic that ultimately leads to conversions. Besides, with Panda, the latest update on the Google algorithm, the user experience and the page layout are of essence for your page ranking.
Make good use of Google AdWords and other Google tools.
A good information architecture coupled up with good internal link architecture are crucial to have your new product pages rank well. This will help Google to find and index your content quickly.
Unique content is critical. But it is quite difficult to have content in each and every page, especially if you have hundreds or thousands of products on your site. Try starting off by adding content to the most popular product categories. These include best-selling products and the most popular product pages. Update such content regularly for best results. You should also try to focus your SEO on strengthening parent categories.
Dealing with product variations can be tricky. It is common to have products that have the same features, but they differ in size or color. So the descriptions for such products can easily end up being considered too similar to one another, thus resulting in duplicate content. Try to avoid this by ranking them with the right keywords.
Sometimes you may have products that go out of stock. Dealing with such items could be a bit tricky. Often it is best to leave the pages up instead of deleting them, hiding them or replacing them.
It is common for many businesses to generate a significant part of their sales from certain products. There is a small percentage of your products that are more popular than others by far. Thus, these products should be those that you place most emphasis on. Focus your marketing efforts on these hot products. Link the pages of these products directly to your homepage for best results.
Be more active on Google+ so as to increase your chances of appearing in the search carried out by a potential customer. Google+ proves to be very effective in this regard and it would be a pity if you do not use it.
Use search-friendly URLs. Such URLs will be giving a hint as to what the site is all about.
Make good use of social media, as well as guest blogging and paid ads. Try building deep-links to your product categories through these methods.
A great way to get unique content at very low cost is to encourage your users to do their part by posting comments or reviews. They could even be encouraged to upload photos and videos. Many customers will prefer to see what fellow customers have to say about that particular product. By checking out their reviews and comments, or seeing them in action using the product, they will be more inclined to buy it themselves. This will help you drive more traffic to your site as such actions are also shareable.
By putting these tips into practice, you will be able to increase the traffic to your site and the sales will increase as well. Most of these SEO techniques are quite simple to put into practice, even if you do not have much technical knowledge. But in case you prefer to leave it to the professionals, you may rest assured that we will be able to help you out. Backed up with plenty of experience in this field, we have catered for all sorts of websites. We know what to do and how to go about it, and you can put your mind at rest that you will start to see positive results within a short period of time. We prefer to discuss things with you first as you will be able to give us your knowledge about the products you are selling and what your customers want or prefer. Backed with the marketing knowledge about your business, we will be able to set up a strategy that will be customized just for you. In such a way you will be able to get great results quickly. Most of our clients could not believe their eyes when they saw how many sales were being generated after we applied these SEO techniques. You can benefit from this experience too!
Take Our Poll