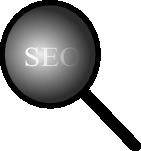 Businesses that utilize the Internet for communication and sales have become concerned about Google and its search engine optimization algorithm changes. Some companies are beginning to fear those changes. However there is one SEO tactic that can survive any updates Google may make.
Search Engine Optimization Isn't Dead
Google's goal is not to kill search engine optimization, nor is it to punish businesses for creating websites. Many companies may feel that is the ultimate plan of this Internet conglomerate. However, what Google is trying to do is to create a level playing field.
The Bad Behavior of a Few
The Internet was intended to become a resource for individuals to find information. Companies that created websites needed to use keywords, meta-tags and other optimization strategies in order for individuals to find them. Unfortunately, a few greedy individuals and organizations found loopholes in the search engines strategies in order to make their sites rank high while the legitimate businesses are pushed off page 1 of search engine results.
Google's Panda and Penguin updates were created to determine which sites are using SEO properly and which ones are abusing strategies to obtain unfair rankings. Therefore organizations that understand and implement correct optimization strategies won't be affected by Google's changes.
Focus on Organic
Organic search engine optimization strategies are the number one SEO tactic companies need to use to survive as SEO updates. Organic linking is what occurs when other individuals and websites share content. If an organization creates a post about traps for sale on their company blog, and someone stumbles across that and finds their information useful, they will copy the link and share it with their friends and family.
Bloggers are constantly looking for new information for their own site as well as relevant links to share with their readers. If the content your company creates on your blog is actionable, useful and entertaining, you will be more likely to have other bloggers share your content on their site.
Many companies don't use organic strategies for search optimization because they take time to build. Shortcuts work so much faster, and companies see the results in less time than they do with organic linking. However, Google's updates continuously make it less advantageous to use inorganic or black-hat SEO strategies.
In order to implement organic SEO strategies, companies need to start with creating superior content that not only establishes their organization as a thought leader but also benefits their readers. Then they need to share this information on social media sites and through other forms of advertisement so that brand followers will visit the site and hopefully share the information in order to begin the process of organic linking. This strategy will create a solid foundation that will allow the website to increase its search engine ranking and protect it from Google updates.
Aaron Walker is a tech enthusiast with a passion for internet marketing. When he's not blogging, you might find him nose-deep in a true crime novel, hiking, or gardening.