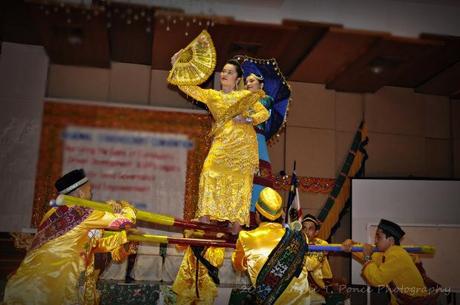 Dancing on bamboo poles — the climax of Singkil dance.
Singkil is the most popular traditional dance among the tribes of Muslim Mindanao.  The dance tells the story of the lovely Princess Gandingan whose struggles against evil are represented by the challenge of having to step through clashing bamboo poles or gracefully dance on top bamboo poles carried by a group of men.
On a single night in March, I witnessed three versions of the Singkil dance.  This was the third and so far more complicated and suspenseful, the winner in my judgment.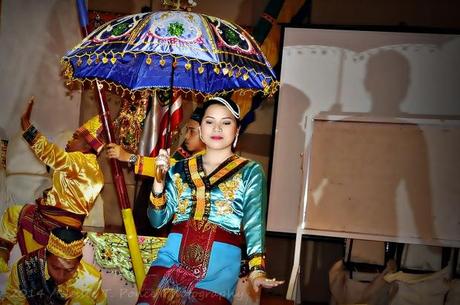 In this version, the princess is accompanied by an equally lovely and graceful royal aide who has to keep a colorful umbrella over the princess' head in whatever dance move and wherever she goes.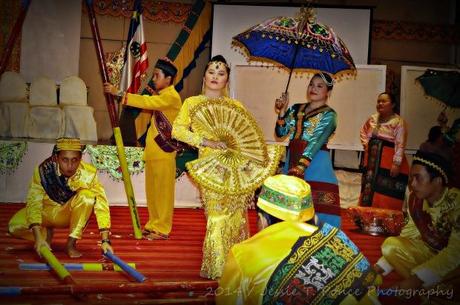 The princess prepares to face the challenge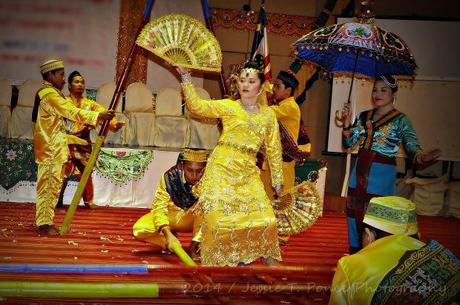 And then, while gracefully swaying and skillfully waving a pair of golden fans, she starts stepping in and out of the clashing bamboo poles.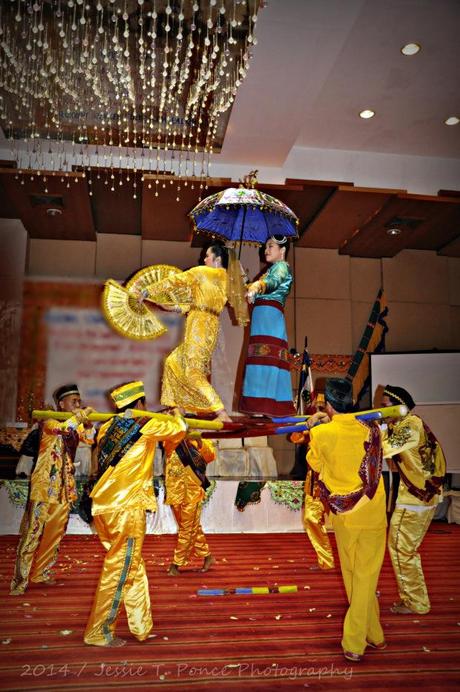 As if the stunt with the clashing bamboo poles was not enough, the princess and her royal aide get lifted while still dancing and swaying on the bamboo poles.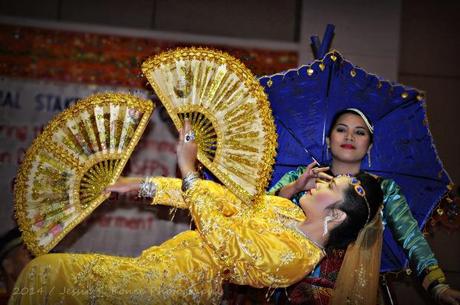 Not only did she sway, she bent forward and backward on the bamboo poles while doing hypnotic movements with her golden fans.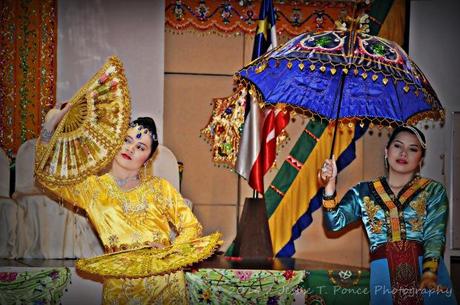 And then, back on the ground, the princess and her aide do their final moves.