Sharp has announced a solar energy panel for the Japanese market that collects energy from the sun while still allowing the light to shine on through, primarily designed for balcony railings and skyscraper windows, offers an uncommon alternative energy solution and sense of privacy in a single package.
It's rated at a 6.8 percent / 98 watt max efficiency and the energy-producing cells are embedded in a laminated glass structure and an air slot provides a thermal barrier.
The semi-transparent black solar panel launches in Japan on October 1.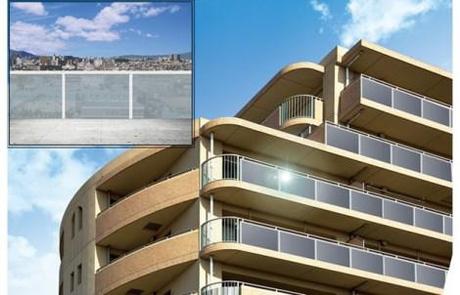 N.
Via: cnet