Need preachers be persuasive?
This morning I shall spend three hours with volunteers from my church delivering some training on 'Sunday ministry'. We shall look at some basic skills for sermon preparation and delivery, as well as some elements of worship planning. With the latter, we shall look especially at the 'domino effect' whereby a decision to amend one aspect of Sunday worship can affect lots of people – from musicians and technicians, to people serving coffees and others offering prayer ministry. All are interlinked.
I often find that people are surprised by the contents of my book table on such occasions. In addition to classic texts on homiletics, it contains books of cartoon strips, collections of radio scripts, and even the volume below: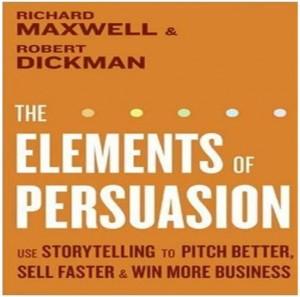 Obviously, there are elements of hard-pitched marketing strategy which would drown out the truly winsome voice of preaching. However, there is, surely, a need for preachers who compel their congregations to listen?  Yesterday I came across the following advert. What is the difference between the two images?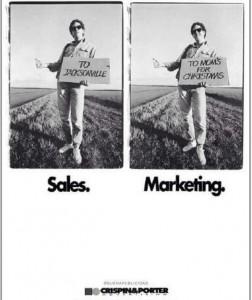 Surely it is all down to persuasion? The man on the left is telling you what he wants, but the man on the right is giving you a reason to provide it for him. Which man is the preacher, I wonder?