"Boundaries are an essential part of life. They delineate and maintain needed borders and separations, making differentiation possible at every level. Boundaries both contain and preserve the integrity of what they are safeguarding, be that physical, psychological, emotional, social, or spiritual. Without them there is no relationship and therefore no development, no evolution. But despite this clear truth, we often fall into the trap of believing that boundaries hold us back, preventing us from being free..."
I heard a great metaphor for boundaries recently, from my friend and mentor Marcia. Boundaries are like skin. Skin protects us from bacteria, contaminants- it keeps the bad things out. It also holds our bodies together and keeps the good things in. It has elasticity and can stretch and squish for short periods of time (this is called the Resilient Edge of Resistance, think of it as a plus/minus margin around your boundaries). Push that edge too far, and we reach our limits- the skin breaks. It is semi permeable, so we can let good things in (like sunlight and moisture) and sweat the bad things out. And without skin around us, things get messy.
Similarly, without boundaries, life gets messy.
In polyamory we are constantly being challenged to redefine our boundaries, to explore some of the difficult stuff in that resilient edge of resistance- sometimes we reach our limits. We also traverse an emotional field where we invite more vulnerability into our lives, because we are allowing more people to connect with that core part of ourselves that the boundaries are there to protect. The more partners we have, the more we are asked to live in that space of vulnerability. Doing so feels radical, revolutionary, and many people experience a sexual and emotional liberation when they begin exploring this.
In a traditional coupled relationship, boundaries are created to protect and preserve the primary relationship. They are there, like a warm blanket, keeping the relationship safe and in a place of comfort, where the individuals in it can relax and grow and flourish. This is true of monogamous and honestly non-monogamous couples.
However, when it comes to flying Solo, it is not quite so straightforward.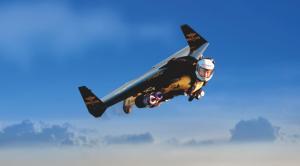 There is no primary partner, there is no obvious other to create shared boundaries with- though we absolutely can, many people perceive boundaries as limitations, and equate them with primary like relationships. Ultimately, we all have to develop our own clear boundaries around what we want to nurture in our lives, and what we want to keep out- and this is far more apparent when exploring Solo Polyamory. The nature of Solo Poly relationships is so often fluid and changing, that one can sometimes feel there is no safe-house to come home to unless you create one for yourself. But, it can be easy to forget this, and when you are unattatched to a primary partner, there are plenty more opportunities to explore that Resilient Edge of Resistence.
I pushed and stretched and redefined my personal Resilient Edge of Resistence for two years. After a lifetime of frustration with the limitation of my creative expression and sexual shaming, I dove heart first into a dynamic and powerful exploration of living life without restrictions. I began to embrace my sensual expression, I grew to honor my shadow self, I found alchemy in letting my spirit blossom and fly free. I looked to the free spirits around me and followed their examples. I was going to sex parties, being guest listed for kink nights, throwing my own kinky raves with my friends, being invited to participate in the sex-positive community both locally, and internationally. I felt comfortable having sex around strangers, and engaging in BDSM play to the side of the dance floor. It was so incredibly liberating! I had come so far from the shy, ashamed, repressed young woman who flinched at the idea of talking about sex.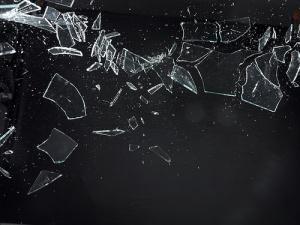 And then, I became intoxicated with the freedom. I became addicted to my shadow self. I pushed myself too far.My resiliency broke. I lost my boundaries. I lost my skin. My guts went spilling all over the place, and toxic, unhealthy influences entered into my life.
Liberating ourselves of the shame around sex and embracing sex positivity shouldn't have to mean going to orgies or BDSM play parties. It doesn't have to be a process of pushing our resilient edges of resistance to breaking point- either physically, emotionally, mentally, or spiritually. It might mean those things for some people- and that has certainly been part of my own journey- but I don't think that it has to include those things. I think sex positivity is hi-fiving ourselves and our friends and partners for good sex, sex positivity is exploring healthy connections and physically empowering chemistry. It's about not flinching when someone else talks about sex. It's embracing your own nature as a sexual being. It's accepting the diversity of experiences people have had, and the complex relationships each person can have to the act of sex- and respecting that most people do not need to live in the adrenalin addiction of having their edges challenged in relationships constantly.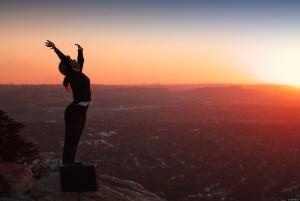 "We are not here to shed or abandon our boundaries, but to breathe integrity and strength into them, to fully illuminate them, and to make sure that they take a form that serves not only our highest good but also the highest good of all. We are not here to override or devalue our boundaries but to use them as wisely as possible... discovering the freedom in fully engaging our experience. Our boundaries stand as guardians on this path, with an authority that supports our growth and awakening."
~ Robert Augustus Masters, Boundaries Make Freedom Possible

(with gratitude to Orion and Chelsie for editorial feedback)

Being Poly, asking for what you want, bdsm, boundaries, crisis, depression, emotional body, existential crisis, heart, kink, love, raves, resilient edge of resistence, robert augustus masters, self actualization, self intimacy, self-awareness, self-love, self-relationship, sex-positive, shadow self, shame, skin Being Singleish, Personal Experiences, Sex and Kink