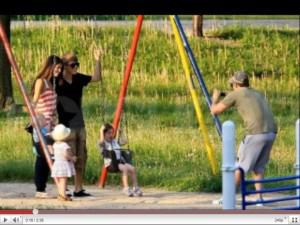 Selena finally met the Biebers. Does it mean that Justin is ready to take their relationship forward?
Selena met Justin's father , Jeremy and his half siblings. According to onlookers they looked like one big happy family.
"The little kids took to Selena straight away and they were all laughing and joking around. They couldn't have been happier," the unnamed onlooker was quoted as saying by Us Weekly.
Justin also took Selena to his sister's belated birthday. She even met Justin's extended family. They were spotted having lunch at the Swiss Chalet in Toronto on Wednesday.
"They were really sweet and make an adorable couple. Justin comes here whenever he's in town. For lunch he had the Grilled Chicken Caesar Salad and Selena had a cheese burger with fries," a source was quoted telling Hollywood Life .