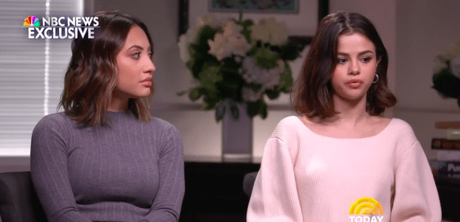 Selena Gomez and friend/kidney donor, Francia Raisa sit down with Samantha Guthrie on the Today Show to discuss the kidney transplant that saved her life.
"Because she did. That's it," Selena says on the episode that will air Monday and Tueday. "I guess I got to the point where it was really kind of life or death."
Selena Gomez event told Samantha Guthrie that she was reluctant to seek a donor after learning she needed a transplant to save her life.
"My kidneys were just done. That was it and I didn't want to ask a single person in my life," she told Savannah. "And she volunteered and did it."