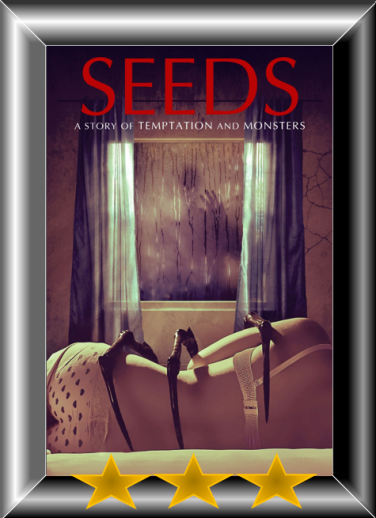 Director: Owen Long
Writer: Steven Weisman (Screenplay) Owen Long (Story)
Starring: Trevor Long, Andrea Chen, Garr Long, Kevin Breznahan, Chris McGarry, Michelle Liu Coughlin
Plot: When his increasingly depraved behavior spirals out of control, Marcus retreats to his family home along the New England coast. But instead of finding solace, Marcus is haunted by his darkest fears and deepest desires.

Tagline – A Story of Temptation and Monsters.
Runtime: 1 Hour 30 Minutes
There may be spoilers in the rest of the review
Verdict: Unsettling Throughout
Story: Seeds starts as we meet Marcus (Long) a man with depraving behaviour, he returns to a family home to put his life back in order, where he starts seeing a spider like creature lurking in the shadows, as his spends time with his niece Lily (Chen) because of her struggles with her own parents and his brother Michael (McGarry).
Marcus is asked to look after Lily and her young brother Spencer (Long), while Michael deals with his personal problems, with the time spent together getting increasingly unsettling. As Marcus spends time with the two kids as it sees the creatures coming for the children too, while an unsettling relationship between Marcus and Lily unfolds.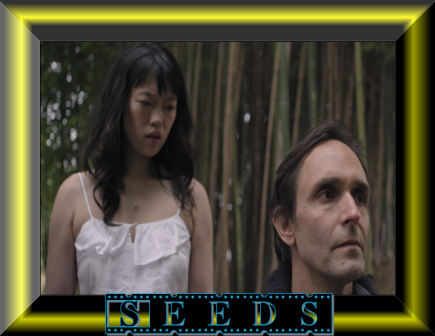 Thoughts on Seeds
Characters – Marcus has a dark past that he is running from, he returns to his childhood home to escape everything that could cause him problems, this sees him needing to look after his niece and nephew, one of which he has feelings for, but has always pushed away from ever giving into them. He believes his house is haunted which sees him needing to figure out what is real or not. Lily is the 17-year-old niece that has a past close relationship with her uncle, now she has grown up she gets caught in the middle of wanting a new one that does cross the line however wrong she sees it being. Spencer is the younger nephew that needs taking care off, Lily does it most of the time, with his fascination with insects keeping him entertained.
Performances – Trevor Long does give us a disturbing performance, where we see just how conflicted he is through the events of the film, Andrea Chen shines too which is important for her role in the film. Garr Long and the rest of the cast have all done well through the film without taking over from the two leads.
Story – The story follows a man dealing with his past while looking after his niece and nephew, believing there is a creature living in his home. This story can be broken down into dealing with temptation and letting the evil in the world manifesting into a thing of nightmares. If we dive deeper, we will end up going full spoilers. The tone of story is unsettling and disturbing throughout, it almost feels like you want to turn away, but you want to know just what is happening at the same time.
Horror – The horror comes from the visits from the long legged creature in the shadows, it only strikes at night, when Marcus is most vulnerable.
Settings – The film is set in one location, a beach house which shows us just where one man will go for time away from the world to fix his mind.
Special Effects – The effects used to create the creature are creepy and feel like they could come for the people being haunted by them.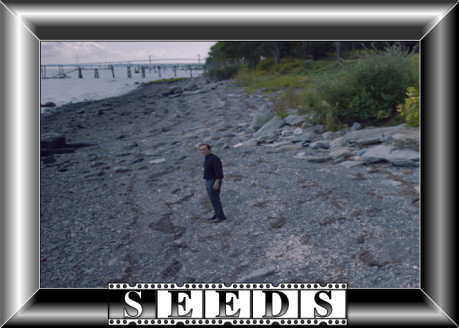 Scene of the Movie – The first creature appearance.
That Moment That Annoyed Me – It does get too deep in places.
Final Thoughts – This is a horror that is looking at life and how it decisions can have different results for the people involved.
Overall: Deep horror.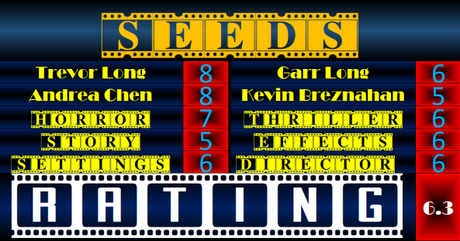 Advertisements