On Monday I ordered some seeds from The Organic Gardening Catalogue.
Today I decided to get seeding. Some seeds went into seed propagators that live in the spare bedroom, and others I sowed directly in to pots outside. Here are the seeds I ordered:
1 x BORAGE
1 x BURNET
1 x CHAMOMILE Matricaria
1 x CHERVIL
1 x CLARY
1 x CUMIN
1 x DOG ROSE
1 x FEVERFEW
1 x GARLIC CHIVES
1 x GOOD KING HENRY
1 x HYSSOP
1 x POT MARJORAM
1 x PURSLANE Golden
1 x SAGE
1 x SALSIFY Mammoth
1 x SAVORY Summer
1 x SORREL Broad leaved
1 x TARRAGON
1 x WELSH ONION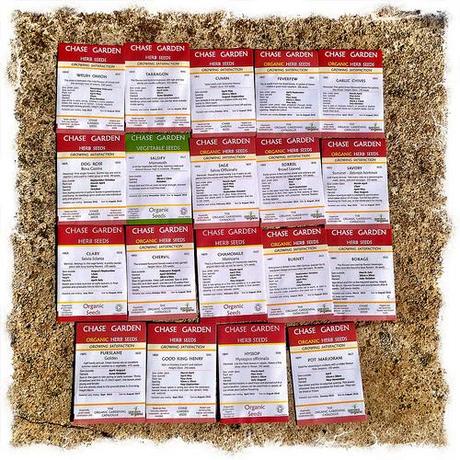 The backyard is now starting to look like the kitchen garden that I intend it to be. There are still a good number of plants to pot. I have 16 different plants in the propagators and will use at least a couple of each. I also have a dozen small pots 'Cold Acclimatizing' in the kitchen.
It will soon be time to pay another visit to Richardsons Garden Centre, and purchase a lot more big plant pots, and compost.
I'm hoping my fingers are green.