Hi Huneybees,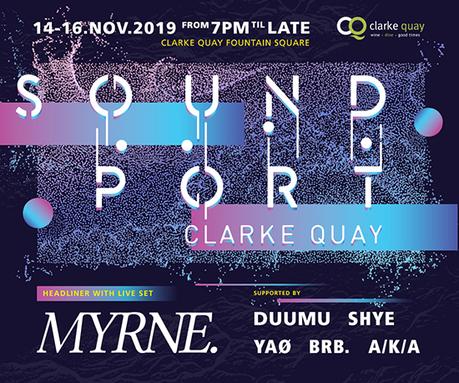 Time to let your hair down again and take a break from work this weekend with Sound Port Clarke Quay. From 14th to 16th of November, Clarke Quay will be celebrating music with food and visuals that are Insta-worthy.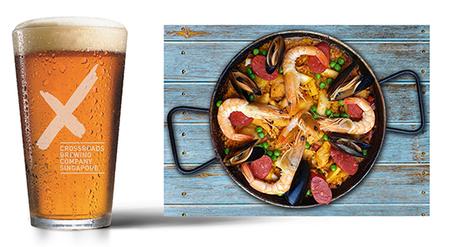 Not to be missed is the limited edition festival Lychee Pale Ale ($10 per cup), from Live at the Crossroads,  This small-batch lychee ale is only available for a short period of time, be sure to try this unique beer at neon-lit pop-up stalls around the fountain square.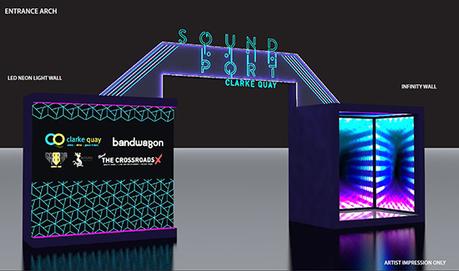 Other liquid libations such as Sangrias, BIRA beer, house pour spirits, soft drinks and water will also be easily accessible to party-goers without having to leave the party zone (from $4 to $10). 
Modern Indian cuisine from Gabbar (chicken tikka, paneer tikka, chicken biryani), the famous Octapas Paella Vallancia, Asian fusion pizzas from Live at the Crossroads is also some of the featured specialty food items on the menu at Sound Port. 
Good food and drinks must be paired with entertainment and to bring the partying to its peak, there will be Insta-worthy Visuals and DJs spinning to your favorite dance music.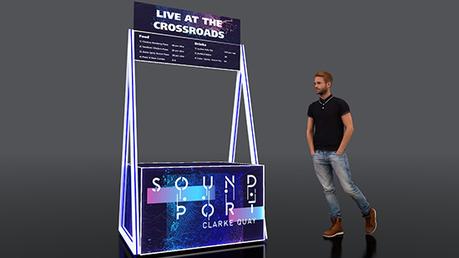 From hanging neon-lit geometry, an infinity optical-illusion mirror hypercube, holographic photo walls, and illuminated multi-layer visuals, you can truly immerse in the visually spectacular party environment and share that gorgeous wefie on your social media platforms!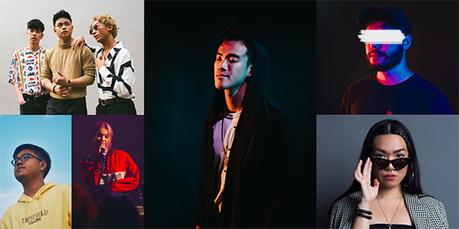 Catch Emcee Herbert Liu, winner of EdmDroid Asia's #1 MC in Singapore award, together with electronic artist and DJs - MYRNE, A/K/A Sounds, brb., Duumu, Shye, YAØ and Octapas resident DJ Jhon Alvarez featuring Bullet as they present you their latest music at Sound Port.  
DJ Appearance Timings:
14 November, Thursday
7pm - 9pm: Duumu
9:15pm - 11pm: DJ Jhon Alvarez featuring Bullet plus percussionist
15 November, Friday
7pm - 7:45pm: YAØ
8pm - 8:45pm:SHYE
9pm - 9:45pm:Duumu
10pm - 11pm:MYRNE
16 November, Saturday
7pm - 7:45pm:YAØ
8pm - 8:45pm: brb
9pm - 9:45pm: A/K/A Sounds (ATTAGIRL!)
10pm - 11pm: MYRNE
Sound Port Clarke Quay is the first music series presented by Clarke Quay in collaboration with music media company Bandwagon. Admission is free. For the latest information and updates, go to www.clarkequay.com.sg.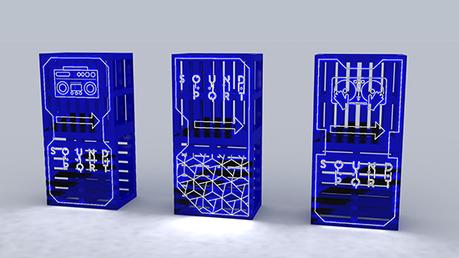 Sound Port Clarke Quay Event Information
Date:
14 - 16 November 2019, Thursday to Saturday
Time:
14 Nov – 7pm to 11pm
15 Nov – 7pm to 11:30pm
16 Nov – 7pm to 11:30pm
Venue:
Clarke Quay Fountain Square
Event Website:
https://www.capitaland.com/sg/malls/clarkequay/en/events/sound-port-clarke-quay-2019.html
I can't wait to get my party on, see you there!!!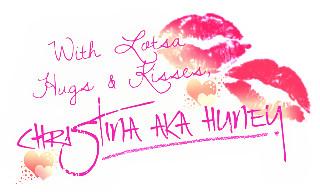 Don't forget to stay tuned to my blog / like my blog's Facebook page / follow me @huney_84 on Twitter & Instagram  for the latest updates!
http://www.huneyzworld.blogspot.com