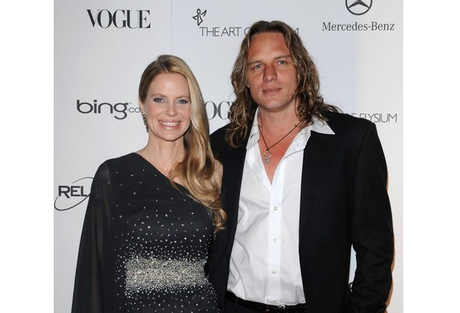 Fans of True Blood's Kristin Bauer van Straten who plays Eric's (Alexander Skarsgård) second-in-command Pam, have the chance to see her and her incredibly talented husband Abri van Straten at Phoenix Comicon May 26-29, 2011.
You can see Kristin at a session called "True Blood with Kristin Bauer" on Saturday from 3:00pm to 4:00pm in the Phoenix Convention Center in room 121.  You can also purchase a photo op with Kristin but the final schedule of when her session will be has not yet been released.  Abri will be performing Saturday night from 6:00pm to 7:00pm at Sundance on the 1st floor of the Hyatt Regency.
Click here to buy your tickets for Phoenix Comicon or for the photo oppportunity.  Be sure to let us know if you attend and if you get your picture taken with Kristin we would love to post those!
Source:  Phoenixcomicon.com
Photo Credit: Bauer-Griffin