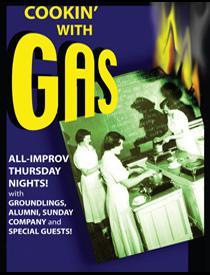 True Blood's Rev. Newlin, Michael McMillian is going to be performing improv tonight at the Groundlings Theater and School tonight @8pm in "Cookin' with Gas."
Tickets are $18 and the show starts at 8pm.
Since 1992 The Groundlings Main Company, Alumni and Sunday Companies have played together every Thursday night in the all-improv explosion that has become almost as much of an institution as the Groundlings Theatre itself! Based entirely on audience suggestions, the comic daredevils invent custom-made satire and song. Each week features a new surprise guest.
Check out more about it here: groundlings.com