How ADZbuzz Ublock Will Be Valuable to Bloggers
Whether you are a blogger or site publisher, you need money to maintain your blog or site. And I'm sure you like to be rewarded for the quality content you publish, right? This is how ADZbuzz Ublock will be valuable to bloggers.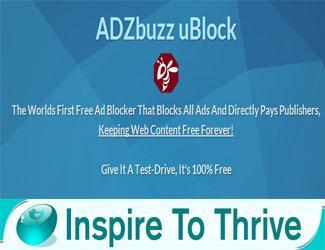 This is obviously the same with every other blogger or publisher out there. They all want to make money with their blogs or websites. To make money they often take and publish advertisements from other businesses.
However, earning money from ads as a business model is no longer as profitable, no thanks to the increasing use of adblockers.
The Problem - The Increasing Use of Adblockers
Yes, the increasing use of adblockers by website visitors is making it difficult for bloggers and publishers to earn consistently in the ad-supported business model.
A study in 2015 by Pagefair put the estimated revenue loss for publishers as a result to adblockers to 22 billion dollars. Surely, this is a scary figure. I am sure as at the time of writing this piece, that figure has already increased.
The increased revenue loss from adblockers is a huge problem for bloggers and publishers. Today, there are different kinds of adblocking software. These adblockers steadily ensure that ads from publishers are blocked from being viewed.
This is obviously why many bloggers and publishers today aren't making as much money as they should be making. If you have noticed a steady decline in revenue from ads on your blog or site then you understand.
Thankfully though, there is now an adblocker that could actually be part of the solution, rather than the problem. This is how How ADZbuzz Ublock will be valuable today. there is now an adblocker that could actually be part of the solution, rather than the problem Click To Tweet.
The Solution - The Use Of ADZbuzz Ublock Adblocker
ADZbuzz Ublock is an adblocker that poses more as a solution than a problem for bloggers and publishers. With this adblocker, bloggers and publishers can profit instead of losing money, even when users block ads.
If you are a blogger or publisher and are wondering how to profit from this adblocker, keep reading how ADZbuzz Ublock will be valuable.
What Exactly Is ADZbuzz Ublock?
It is an Adblocker offered by ADZbuzz.com and it comes with a difference.
ADZbuzz Ublock provides installers with an efficient and effective waysof blocking off all kinds of intrusive ads. You know the ones that get displayed whenever a website is visited.
This software is also able to effectively prevent malware and tracking cookies that could breach the security and privacy of visitors.
Apart from the very obvious function of stopping intrusive ads, what makes it very different from other adblockers out there is that it helps bloggers and publishers make money.
How Users Can Profit From ADZbuzz Ublock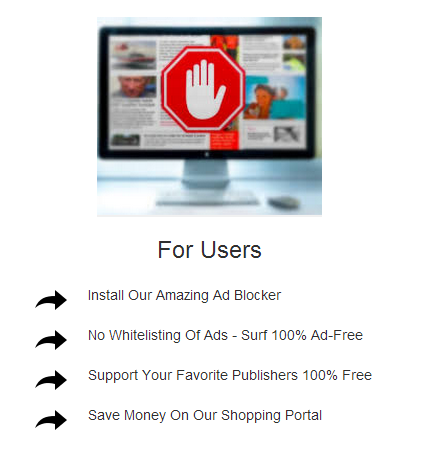 This software can easily be installed as an extension on your browser . You will be able to browse sites without seeing intrusive and annoying ads.
You can donate or support your favorite publishers 100% free.
It can hep you also save money when shopping on the ADZbuzz Savers' shopping portal.
How Bloggers or Publishers Can Profit From ADZbuzz Ublock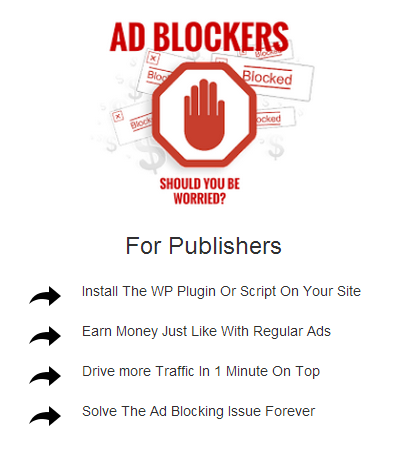 You can start making money with ADZbuzz Ublock instead of losing money to other adblockers. This can be achieved if you install the ADZbuzz script or plugin on your website.
After installing the script on your website, it would automatically detect any browser installed with the ADZbuzz Ublock adblocker.
The script will start counting the number visits and other metrics that would help in determining how much revenue you can earn as a publisher.
The revenue you earn from ADZbuzz is via a centralized advertising platform. This is like a landing page where publishers are free to advertise their products. Interested web visitors or buyers can also get access to this platform to buy or pay for the goods they want.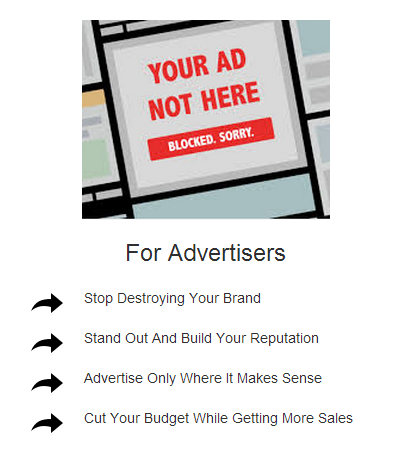 With the centralized platform, publishers generate revenue from selling advertising and buyers gain access to products they are actively looking for.
Just as big Internet companies like Google, Yahoo, Facebook, LinkedIn, Twitter, and others make billions of dollars from centralized platforms, publishers who have installed the ADZbuzz script can start making money as well.
With this business model, publisher will no longer have to worry about adblockers. ADZbuzz will help publishers earn like regular ads even as they will keep generating more traffic.
As one of the team members of ADZbuzz, Jens Steyaert, said in the comments section of this Adzbuzz Ublock Review, they still have a lot more tools they are working on, all of which are designed to help web users, publishers and advertisers get the best experience and make money in the process.
It's Time To Install ADZbuzz Ublock
With ADZbuzz Ublock, bloggers and publishers' adblocking problems can now be finally solved. This is true since they can now start earning like they do from regular ads in spite of the use of adblockers.
It is a solution that will certainly create the much needed peace of mind.
You can't stop the increasing use of adblockers. Whether you like it or not, your blog or site visitors will use adblockers. Why not make money from the process, rather than continue to lose money?
The best part is that the use of ADZbuzz is 100% free. Plusin just 1 minute you can start driving more traffic. More traffic means potentially YOU start earning money.
Yes, you read that part right - it's 100% free to install and start using. And don't worry - there's no secret plan to start charging you money in the future to use it. If you want to read more check out Janice Wald's post on how ADZbuzz Ublock will be valuable to bloggers as a tool to make you money.
Instead of charging you money, you actually get to make money using this adblocker, whether you are a blogger or a publisher.
So, go to the ADZbuzz website and create an account. This would be your starting point of enjoying revenue boost from the ADZbuzz Ublock centralized advertising platform.
Will be trying out ADZbuzz on your blog soon?
Do you like How ADZbuzz Ublock will be valuable to you?
*This is a sponsored post.