Getting started with different cryptocurrency variants means finding a wallet capable of holding your currencies that is ideally both easy to use and secure. While there are different wallet ideologies to consider between online and offline storage, most every wallet has a smattering up upsides and downsides that can make them more or less appealing to different types of crypto users. It's important to know your options accordingly.
If you're not sure what type of wallet is ideal for you, consider brushing up on some crypto wallet basics to help you nail down exactly what you need from your wallets-to-be. Since not every wallet fits every need, we've gathered up a few of the best wallets with online, offline and even physical solutions to ensure there's something here for everyone.
BitCoin Core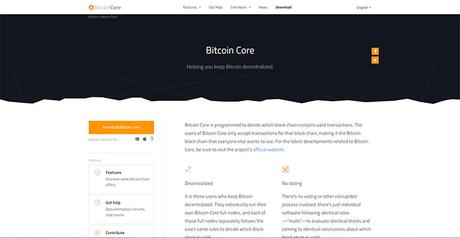 For those with a laser-focus on BitCoin, BitCoin Core is a solid choice if you can manage the barriers of entry that are mildly daunting from the outset. For starters, BCC s a full-node client, which means upon the first launch it will download the latest version of the BitCoin blockchain in its entirety, which is slowly approaching 200GB in size. You'll have to ensure you have a solid internet connection with a fair amount of bandwidth to keep up with updates, as well as a large enough hard drive to house the blockchain data.
On the upside, this approach to security makes it much harder to force illegitimate transfers with crypto that has already been spent and it comes pre-configured to use the Tor network, which makes it difficult for unauthorised users to find your home IP address, which helps keep you anonymous.
Ledger Nano S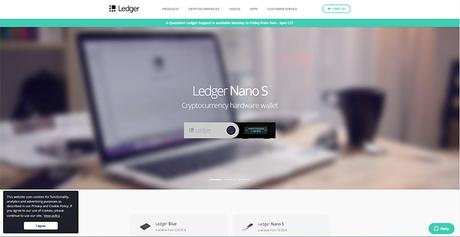 If you'd rather take a hands-on approach to your crypto security, the Ledger Nano S is a fairly new entry in hardware wallets with an impressive spec list. Created by a French startup, this wallet comes in a USB-style configuration that is powered via USB and handles a small handful of currencies including BitCoin, Ethereum and LiteCoin.
Physical wallets of this kind are perfect for those concerned with safety and ensuring their transactions are valid, as the device comes with physical buttons on its side to confirm transactions with. Access to your wallet is guarded by a PIN code and should you lose your physical stick, you can create a 24-word recovery phrase to access a backup of your wallet and retrieve your currency from anywhere.
Exodus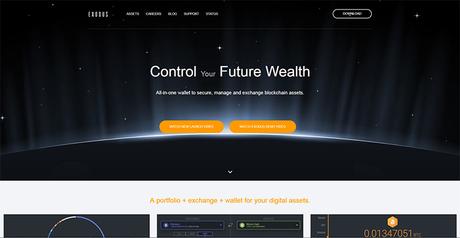 Created as an online wallet designed to handle multiple currencies without going to a full open-source implementation, Exodus has middle-of-the-road features for many average users without giving up their peace of mind or their ability to access multiple currencies. For starters, Exodus has standard retrieval phrase and password options, but it doesn't require you to download the entirety of a blockchain onto your personal machine.
With an interface that can be customised with various skins and easy-to-understand pie charts to help you keep an eye on your crypto counts and values, Exodus seems to lean towards the side of user-friendliness over extreme security options. After all, it isn't a completely open source, for better or worse; It's not as easy to reverse-engineer their methods, but it does require a level of comfort with not knowing just how secure the back-end of the wallet truly is.
Jaxx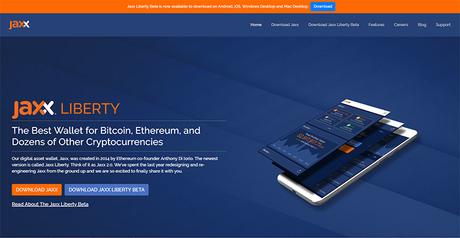 Much like Exodus, Jaxx offers consumer friendliness in its streamlined design and offers several currencies for those interested in diversifying their wallets. There are standalone programs for Windows, Mac and Linux as well as a Chrome browser extension; Paired with the wallet's built-in currency exchange feature that promotes quick trading and a level of comfort with currency swapping.
On the downside, it is another closed-source wallet that has suffered from a fairly large security breach in the past. If you do check it out, it may be wise not to go all-in with Jaxx until further assurances are made as to its long-term security capabilities.
Electrum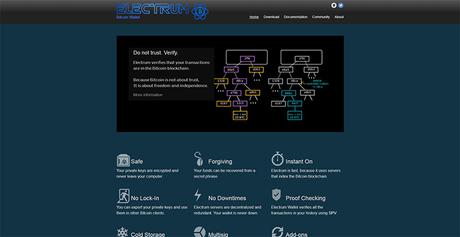 One of the earliest wallets still on the market, Electrum uses server verification for transactions and, much like a few other entries in the list, doesn't rely on local blockchain copies. It's fairly quick and painless to get up and running, boasting that its light approach to local storage makes for a lower barrier of entry, which certainly seems to be the case.
Where it differs from other wallets is your ability to either go with an encrypted or unencrypted wallet, depending on how you want to approach storage, as well as the ability to run Electrum in a sort of read-only mode that does not allow the spending of currency. If you're the investing type with a habit of worrying about the market to the point of panic, you probably know that jumping ship is a fairly common mistake that Electrum can help you prevent.
With a variety of approaches to security, customisation and user friendliness, there are plenty of reasons to experiment with different wallets for different currencies. If you're not sure where to start or if your current crypto storage solution isn't working out, chances are there's a solution just around the corner if you're willing to give it a try.