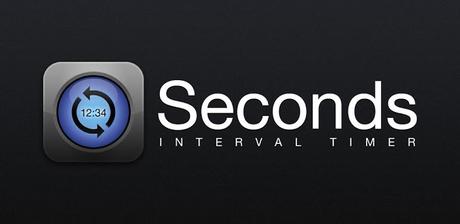 Everyone's favorite interval timer has come to Android!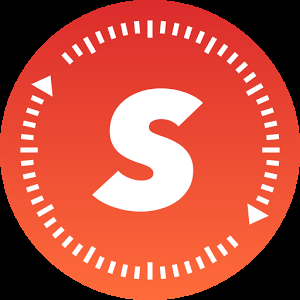 Interval Timer – Seconds Proplay.google.com.runloop.seconds
You too can now enjoy the best interval timer for mobile. Other interval timers don't even come close when it comes to quality, features and ease of use.
SECONDS PRO AT A GLANCE:
Quickly create timers for interval training, tabata, circuit training
Save your timers, as many as you need
Organize Timers into groups
Text to speech
Install timers from the timer repository
Send your timers to your friends
Full control over every interval
Assign music to intervals or timers
Large display
The choice of personal trainers up and down the country
Much, much more…
MORE INFORMATION:
LARGE DISPLAY AND COLOR CODING
Seconds boasts a stylish and clear timer display that can easily be read from a distance. You may switch to landscape mode by rotating your device. You may also apply a color to the background of the timer for each interval to provide extra visual cues.
SIMPLE YET POWERFUL
Seconds provides timer wizards to allow you to create timers for common interval training methods. Included so far are wizards for HIIT timers, round timers and circuit training timers. You may even construct timers out of other timers with the new Compound Timer wizard.
MUSIC INTEGRATION
Seconds allows you to match the intensity of your music to the intensity of your workout. On a per interval level, you can select a song, album, artist, genre, playlist, podcasts or audiobooks. If this is not to your taste you can simply assign music to the entire workout.
SOUND SCHEMES AND TEXT TO SPEECH
Seconds comes with a variety of sound schemes. These range from simple beeps, through to MMA airhorns and boxing bells. For situation where you can't see the screen of your device Seconds can read out the name of the intervals in your timer.

SAMPLE TIMERS
Seconds Pro comes with a variety sample timers to get you started.
What's in this version: (Updated : 14 November 2016)
Support the app by giving it a +1!
Version 2.4.6
• Fixed importing issues.
Version 2.4.1
• Fixed timer music stopping at the end of the first interval.
• Tidied up timer layouts on tablets.
Version 2.4
• Updated to Material Design and same timer screen as iOS.
• Added warm up and cool down to circuit timer template
• Tabata template can now change number of sets and interval duration.
• Removed group option from circuit timer as that's now what the Tabata template is.
Required Android O/S :2.2+
Screenshots :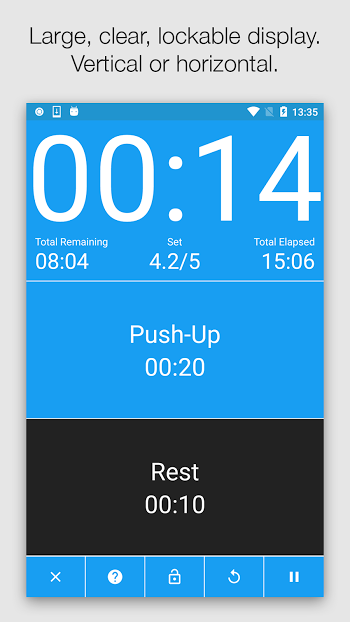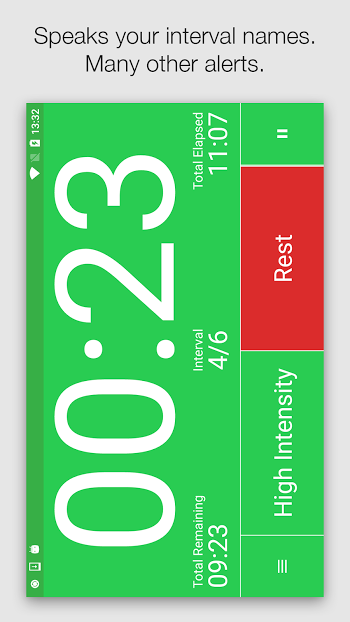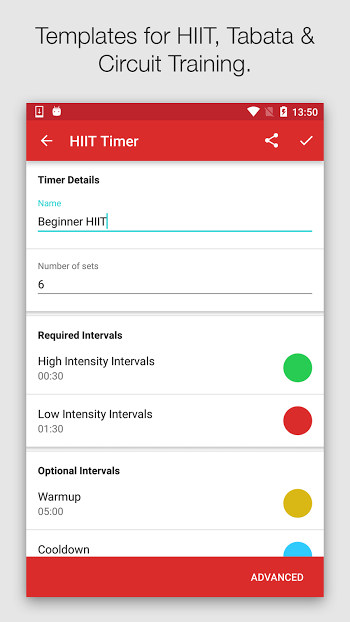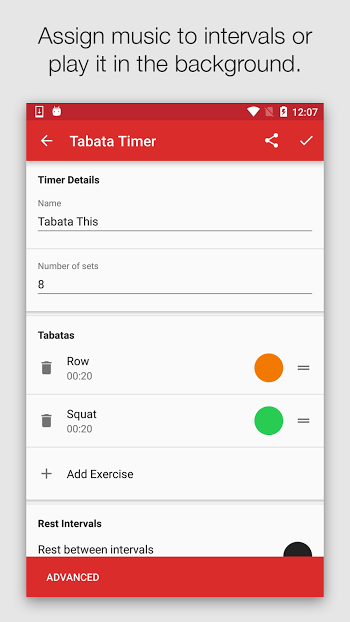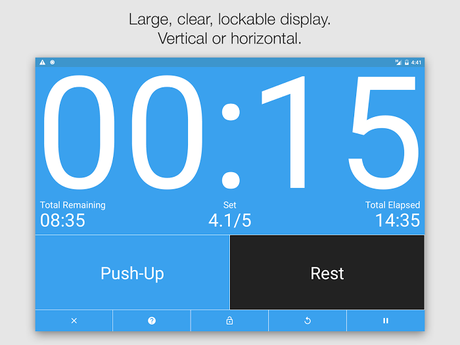 Download : 2M APK