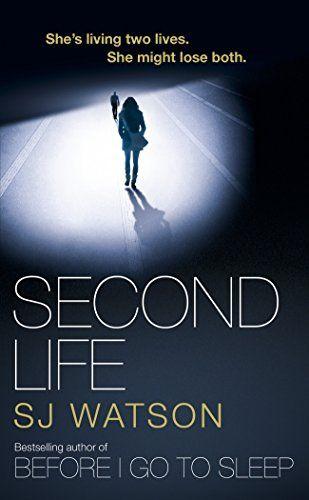 Second Life by S J Watson
Published by Black Swan
Paperback
Published 28 July 3016
464 pages
Library book
WHAT'S IT'S ABOUT
She loves her husband. She's obsessed by a stranger.
She's a devoted mother. She's prepared to lose everything.
She's innocent. She's guilty as sin.
She's living two lives. She might lose both . . .
EXTRACT
I climb the stairs but the door is closed. I hesitate outside it. Now I'm here, I don't want to go in. I want to turn around, go home. Try again later.
WHAT I THOUGHT
I had high hopes for Second Life after the brilliance of Before I Go To Sleep. The book did not disappoint. Second Life seemed simple at first: a married woman has an affair while looking into her sister's murder. She's torn between her safe, reliable husband and a dangerous stranger she live out her fantasies with. Things are much darker than they originally appear and there is a lot more going on. I loved the pace of the book, how all the twists and turns suck you in. I gradually came to realise all the story threads and twists have been misrepresentation and what's really going on is the opposite of what you think it is. I loved the ending of Second Life. The final pages are packed with shocks and surprises I never saw coming. Second Life is great, a worthy successor to Before I Go To Sleep and highly recommended.