Before beginning this abstract floral painting on canvas panel, I painted the background unbleached titanium and let it dry.  That way I wouldn't have to worry about the white canvas showing through on any areas I didn't cover in color.  It allowed me to be freer with my impressionist brush-strokes.
I used similar colors to the first floral panel: red, light red, orange, yellow, parchment, peach, and cobalt green, with lines in alizarin crimson.  But this painting came out much looser and I like that better.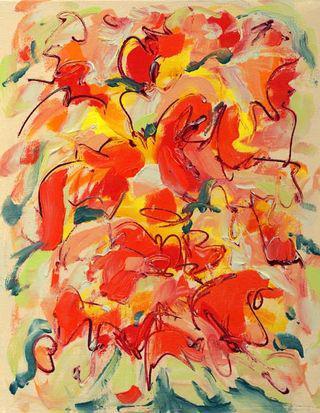 Canvas panel #2, 11" x 14" acrylic on panel.