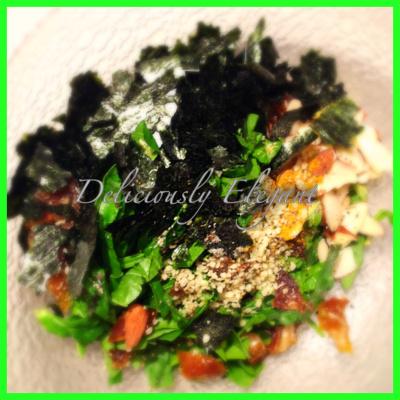 Serves 1
Ingredients:
Handful of chopped spinach
1 dry seaweed nori sheet
1 date
1- 2 tbsp of sliced or whole almonds
1 tsp of hemp seeds
1 tsp of olive oil
1 tsp of apple cider vinegar
Dash of turmeric powder (optional)
1/2 tsp of nutritional yeast (optional)
Sea salt & black pepper to taste
Instructions:
Place chopped spinach into a salad bowl and tear seaweed sheet into little pieces on top. Add chopped date, almonds, hemp seeds, apple cider vinegar and olive oil. Sprinkle with remaining ingredients, mix and serve.