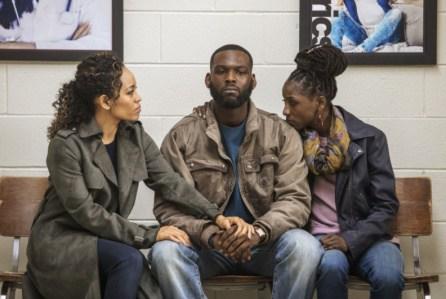 Season 3 of the OWN network award winning show, Queen Sugar debuts in May with a two night season premiere.
Premiering May 29th and 30th, Queen Sugar is back with an all-female directing team, and a new showrunner, according to Deadline.
In the series' third season, the Bordelons find themselves continuing their fight to save their family farm and father's legacy as they navigate their own personal journeys. They soon find that their fight extends beyond their close-knit family, but also to the community. Charley remains in the thick of the trials and tribulations in both her personal and professional life as she continues to battle the Landry family while also trying to ensure Micah's safety and future. Ralph Angel is still reeling from learning from Darla that he might not be the biological father of his son, Blue, and attempts to push forward as the new cane season begins. A new and unexpected love in the form of an old friend comes into Nova's life and challenges her long-held notions of relationships while also offering her something she didn't think she could ever have.
Queen Sugar stars, Rutina Wesley, Dawn-Lyen Gardner and Kofi Siriboe, and the series regular cast also includes Tina Lifford, Omar J. Dorsey and Dondré T. Whitfield.