Wall Organization Systems
I've come to realize that in my home office I need to be able to pin up a lot of things, as well as have an easy way to see all my projects coming up and current project tasks.  When I can see something all the time I tend to be better at delivering it on schedule.
Probably the three most common mediums for a large wall calendar is a white board, corkboard, or chalkboard painting a wall.
I immediately strike out white board because personally I can never keep them looking attractive, and lets be honest, something that's on display 24/7 better look nice.
As for chalkboard paint  - I like the look of it, but I wonder how annoying the chalk dust is, and does that start to look dingy after awhile too?
I'm thinking a cork board wall is going to be my best bet.  The major pro to it is that I can paint it to match, or accent my walls, there are no chalk and/or markers involved, and I can pin things to it.
The cons?  I can't write directly on it, and I'm worried about the cost.  So while I continue pricing out supplies and planning out exactly what I need in a wall organization system, here are some ideas I think could work for me.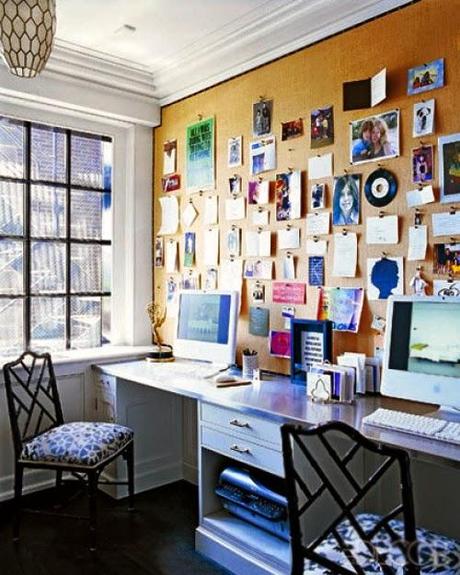 This is so pretty - and the black trim is such a nice touch.  I would just need to make out a grid for a calendar also.
via My Turnstone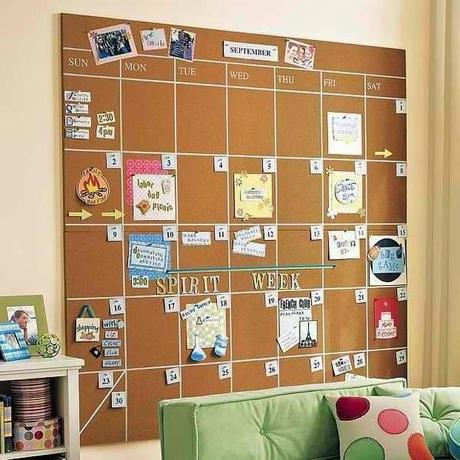 via Pinterest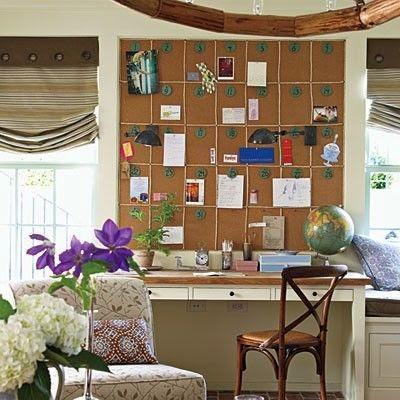 via Pinterest via More Design Please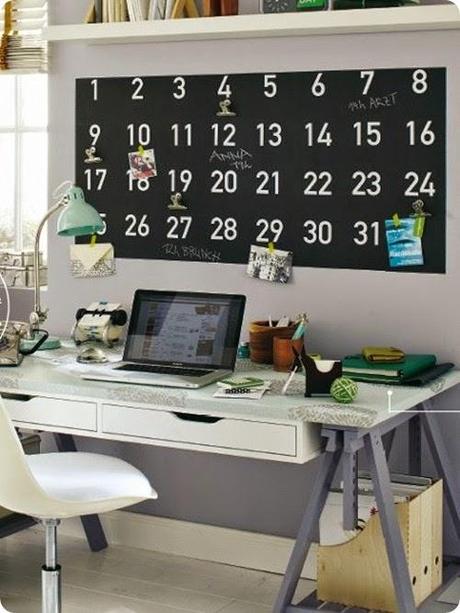 I think this is chalk, but the same concept could apply to cork..
via Pinterest  via Passion Decor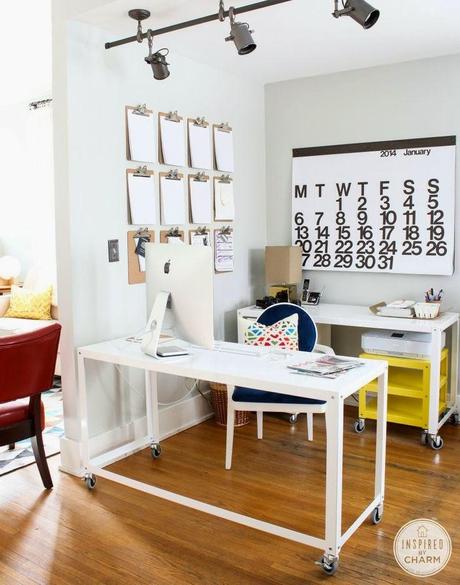 I've used the clipboard idea before and I liked it.  Pretty much, each client/project had a clipboard and any notes or inspiration related to that project went on that clipboard.
via Pinterest via Inspired By Charm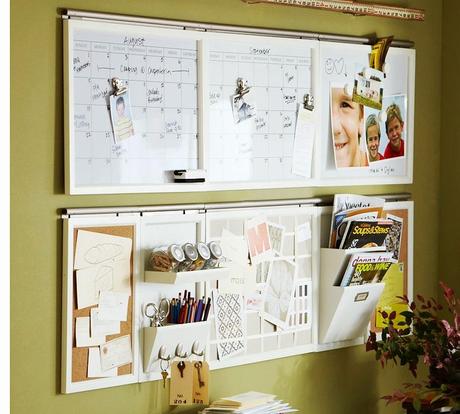 I like this system, which I think is by Potterybarn, because you can pin things, stow things, write things, use magnets etc.  I also like the two month spread, which I will definitely need, because my projects almost always take at least two months!
Via Organizing.ws