Today is the vernal equinox and in celebration of the season ahead, we've found a mod birdhouse by the
Hubler Furniture Co.
These petite
avian abodes
are crafted from plywood and feature a silkscreen pattern that mimics natural wood grain. Available in white, green, and black, and ranging in price from $32 to $54, these pieces are sure to keep feathered friends flocking back to your garden. For more backyard design ideas, pick up a copy of our April 2013 Indoor Outdoor issue and visit dwell.com for more modern birdhouses.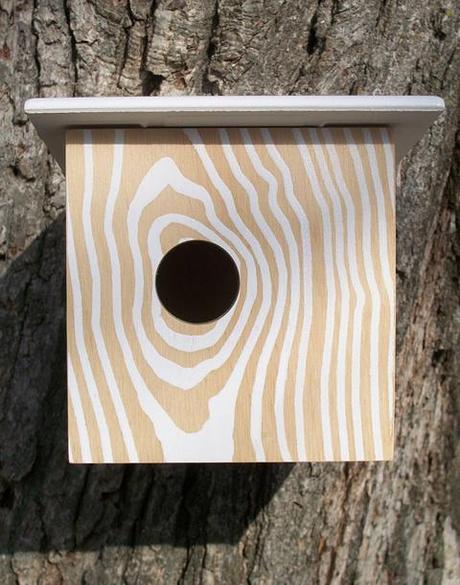 Craftsman Todd Hubler designed his modern birdhouses to accommodate wrens, chickadees, and sparrows.