Back in October I entered Scrapbook Magazines 'Scrapbooker of the Year' competition and at the beginning of December I learnt I was  runner up. Below are the three layouts I submitted for the competition.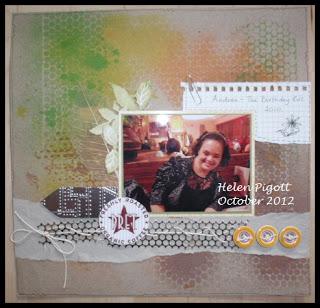 This layout was all about recycling and using odds and end up.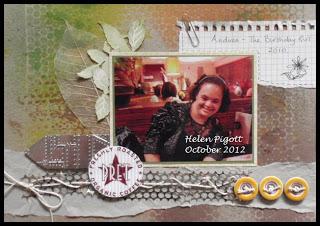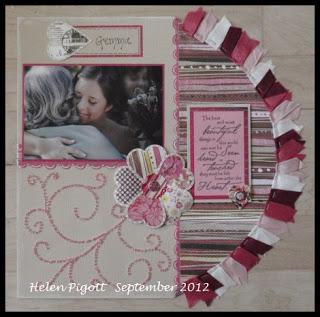 The photograph was my inspiration for this layout, Gemma was a beautiful bride and her face says a thosand words without uttering one.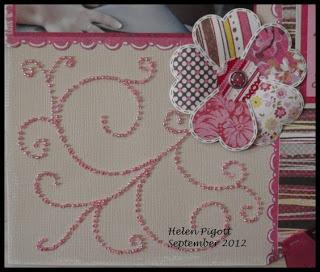 Sead beads all sewn on individually.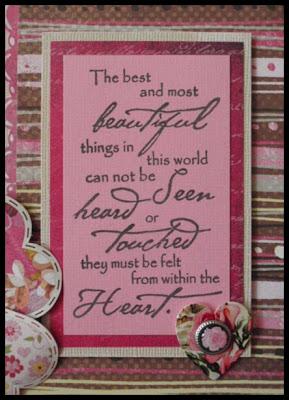 Stamp by Inkylicious.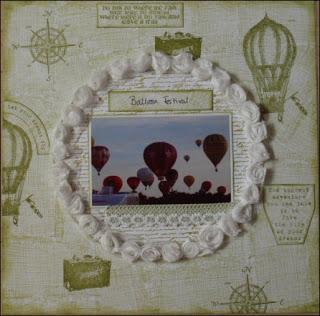 A layout made from Indigoblu stamps.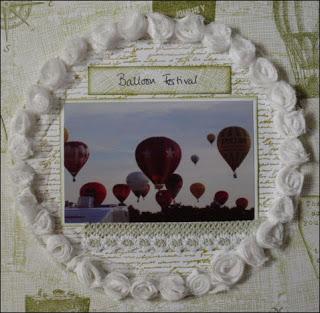 This photograph was take at the balloon festival near Cognac in France.