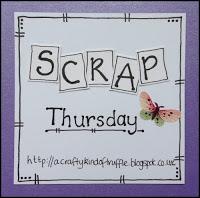 I hope to bring you inspiration, new ideas and techniques and revisit old favourites too.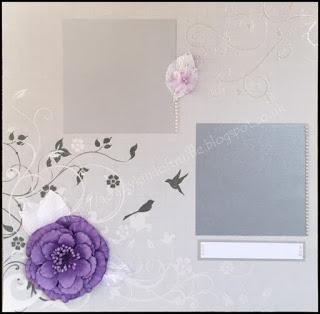 Today's layout is rather a simple one and on the pretty side too. I have started to make some layouts that I can use for an album I am making which sees my hubby and I celebrate 25 years of marriage.
I used a ready printed paper, added places for photographs and finished off with flower and leaf embellishments. Sometimes I just like to keep things simple.