Hampers of food always make me think of Christmas but if you're not diligent you may end up with a hamper of mass-produced jam, shortbread, tinned ham and a Christmas pudding that will hide in the cupboard until next Christmas! So if you're looking for something a bit more sophisticated for the food-savvy person in your life then Scottish Hampers might be the thing for you - inside are lots of top-quality items from all over Scotland including alcoholic drinks, cheeses and even smoked fish!
Pick one of their ready-made hampers such as:
Cheese Trio Hamper. With three delicious Scottish cheeses accompanied by two tasty chutneys and Mckenzies crackers.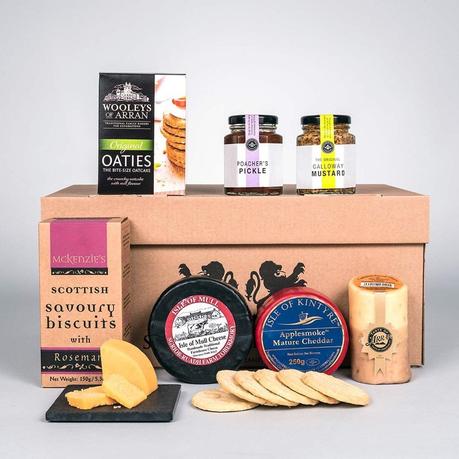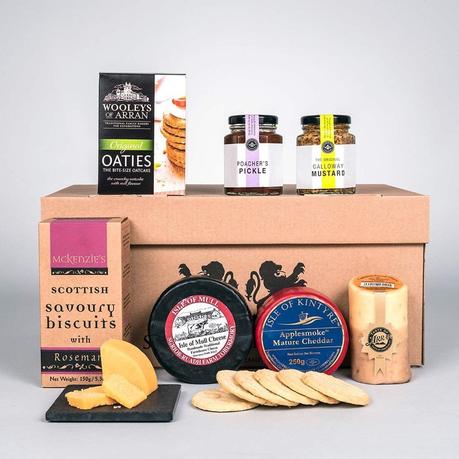 Or for the whisky fan - A wee dram.The Famous Glenmorangie original 10-year-old whisky and a bar of dark chocolate from The Chocolate Library. Delivered in a sleek handmade wicker hamper.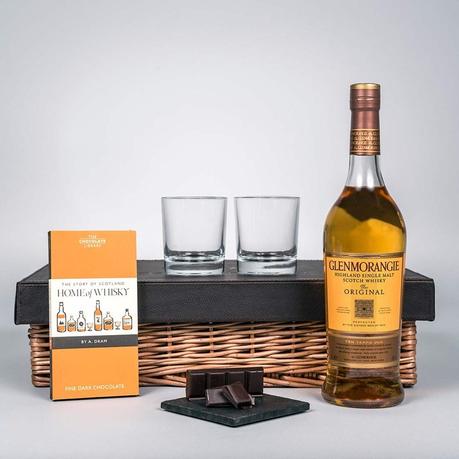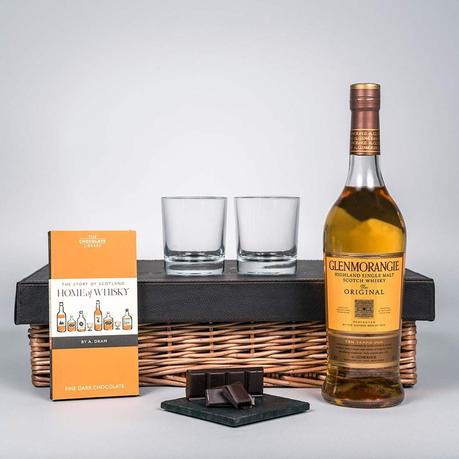 For someone special, the A special lady hamper has Prosecco, chocolate cake, jam, savoury biscuits, pickle and chocolates.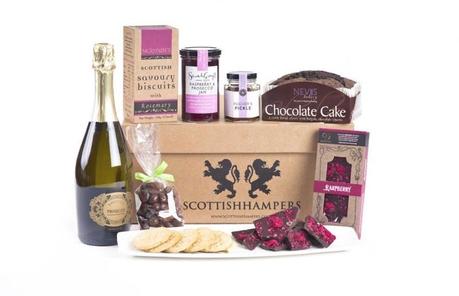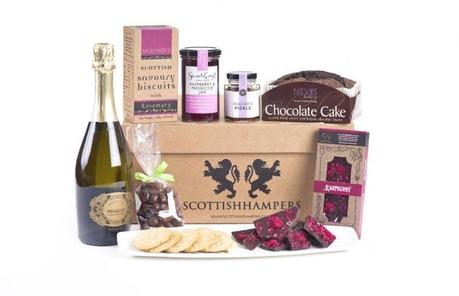 If the selection of ready-made hampers doesn't entice you, then make your own! Pick the things you are sure they will love in a bespoke hamper. We did just that so got all the things we love! 😍
You can pick as many as 25 items in your hamper or as few as 4.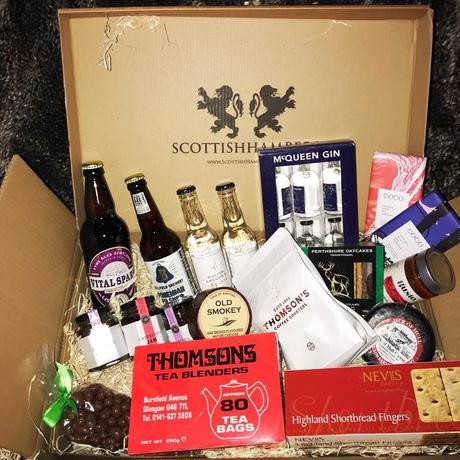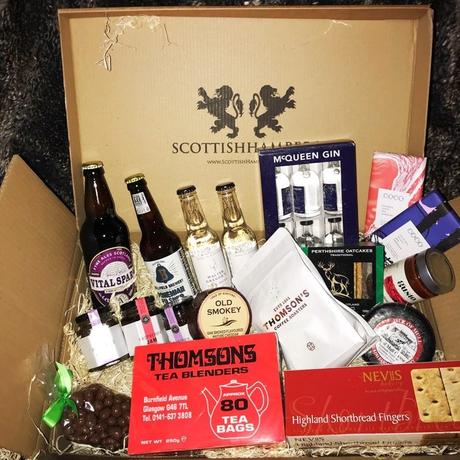 Inside our hamper was:
Thomsons tea from Glasgow
Thomsons coffee from Glasgow
Chocolate-coated honeycomb from The Cocoa Bean Company in Dumfries & Galloway
Highland shortbread from Nevis in Fort William
Isle of Mull cheese
Isle* of Kintyre smoked mature cheddar (*not really an island but from Campbeltown!)
Oatcakes from the Handmade Oatcake Company in Crieff
Sriracha(!) from Gusto Artisan Foods in Edinburgh
Poacher's pickle and raspberry jam from Galloway Lodge in Dumfries & Galloway
Beer from Fyne ales in Argyle and Bellfield brewery in Edinburgh
2 varieties of chocolate from Coco in Edinburgh
6 varieties (dry, citrus, chilli, mocha, chocolate orange, chocolate mint) of McQueen Gin from The Trossachs Distillery in Callander
2 bottles of Walter Gregor's tonic water from near Fraserburgh in Aberdeenshire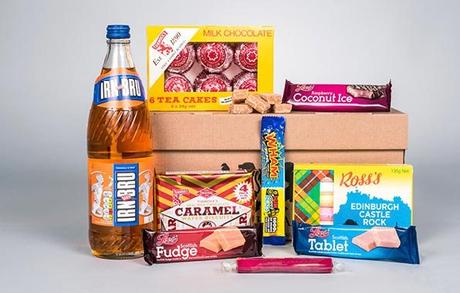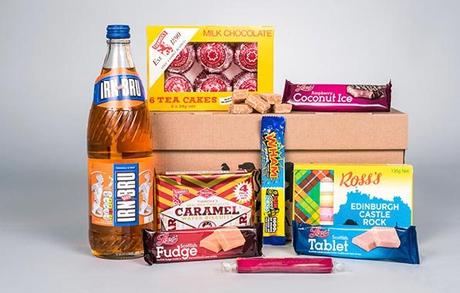 So whatever your budget or taste, there's bound to be something for you or your friend who needs a Scottish care package!
Where
Scottish Hampers
Disclaimer: We received a Scottish Hampers box of goodies for review and 🐾 up from Fred who was impressed with it and not just cos he received a new 'box' to sit in! The hamper was delivered quickly and packaged safely. 👍