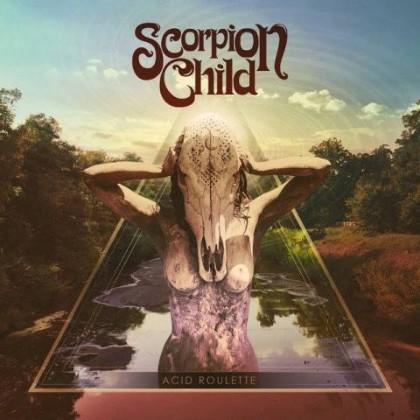 Austin, Texas based hard rock band 
SCORPION CHILD will release its new LP, Acid Roulette, on June 10 via Nuclear Blast Entertainment. Recorded with Grammy-nominated producer Chris "Frenchie" Smith (Datsuns, Jet, The Dandy Warhols) and mixed by Dave Schiffman (Jane's Addiction, System of a Down), the conceptual album chronicles "the life trials of a traveling man wrongly imprisoned for a murderous crime", via a pulse-raising story conceived by SCORPION CHILD vocalist Aryn Jonathan Black. Acid Roulette is the follow-up to the band's 2013 self-titled debut, which earned SCORPION CHILD a "Best New Band" nomination at the Classic Rock magazine presented Classic Rock Awards and was praised as "straight-up kickass rock and roll" by Revolver.
Check out a lyric video for the dynamic new SCORPION CHILD track "My Woman in Black" now at this location.
Fresh off a sold-out Monster Magnet / SCORPION CHILD European tour, Ayrn Jonathan Black comments, "The protagonist character 
portrayed in

 'Acid Roulette' was forced into confessing to a murder that he did not commit by his wife and her wealthy lover, so that they could live out their romance without him in the picture. Once sentenced to a life's term, he goes through extreme emotions, dealing with fact that the only woman he'd ever loved has taken everything he'd known as "real" away from him. He has to create and redefine his own reality and experiences many different psychological changes throughout the years, but is able to 'escape' via the use of hallucinogens and daily songwriting. The focus is mainly on the seasons in a year, for each song represents a month. These songs become his 'diary of a madman'. 'Acid Roulette' wires us into these extremes.
"
With a rich musical imagination,
SCORPION CHILD
unleash
Acid Routlette
, an unabated testimonial to the band's earthshaking ability to rock. The quintet's thundering musical muscle, talent and vast sea of ideas triumphantly unite on the album, delivering heavy, organic music that melds exhilarating ambitiousness with a well-honed accessibility. The rich, electrifying vocals of 
Aryn Jonathan Black
seamlessly
 weave with the electric riffs of guitarist Christopher Jay Cowart and the

bombastic attack
of bassist Alec Caballero Padron and drummer Jon 'Charn' Rice. On the new LP, SCORPION CHILD welcomes organist AJ Vincent and its collective voice rings clear as it 
rightfully takes it place among modern day hard rock's heaviest hitters.
   Track listing:
   1.) She Sings, I Kill (listen here)
   2.) Reaper's Danse
   3.) My Woman In Black (listen here)
   4.) Acid Roulette
   5.) Winter Side Of Deranged
   6.) Séance (interlude)
   7.) Twilight Coven
   8.) Survives
   9.) Blind Man's Shine
 10.) Moon Tension
 11.) Tower Grove
 12.) I Might Be Your Man
 13.) Addictions
   Pre-order Acid Roulette at this location.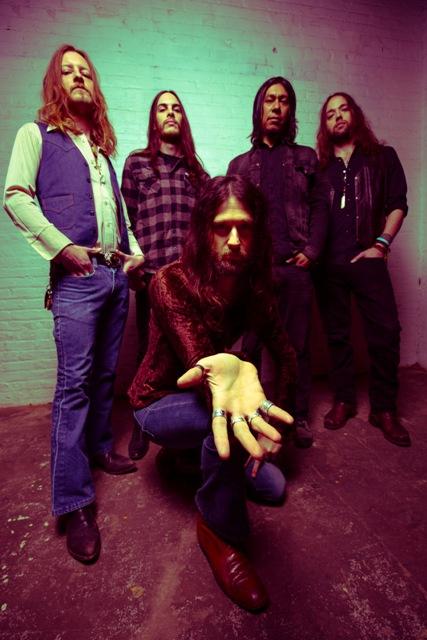 In addition to Aryn Black, SCORPION CHILD features Christopher Jay Cowart (lead guitar), Jon "Charn" Rice (drums), Alec "Mexecutioner" Padron (bass) and Aaron John Vincent (keyboards).