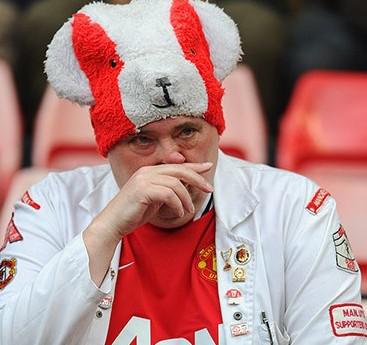 A sad Man U fan .Photo credit: Sad Man United Fans
The background
The rivalry between Manchester United and Manchester City has always been fierce but it has been ratcheted up a few notches in recent years as moneybags City have come to seriously challenge United for silverware. It's been a long wait for City fans. Until the sky blues dramatically clinched the title last Sunday, with two goals in injury time versus Queens Park Rangers, they hadn't won the league in 44 years and had been forced to watch on as cross-town rivals United repeatedly lifted trophies.
And the blog
Given City's painful wait, it should perhaps come as no surprise that City fans are really reveling in their success over United this week. To rub salt in the wounds of the red half of Manchester, a Tumblr blog entitled Sad Man United Fans has been set up. Its sole purpose is to feature snaps of Man United fans unable to mask their disappointment at losing out on the title to City. It goes to show that football fans can gain as much enjoyment from their rivals' disappointment as they can from their own team's triumphs.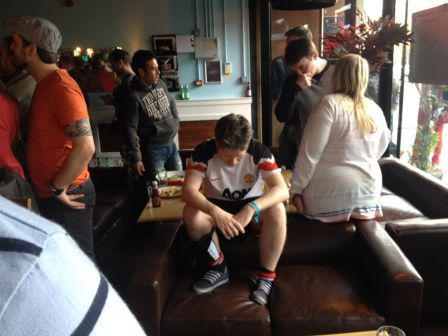 Blog caption: This Manchester United fan was sad, not only because his team had lost the Premier League to rivals manchester City but also because he had worn his shin pads to the game, hoping to get a run out. He didn't.