Camilla Stein is a science fiction writer. She has lived all over the world and is currently based in the Netherlands. She is a multilingual specialist with degrees in Humanities, Linguistics and Education. Camilla also holds a certificate in Herbal Medicine and is an apprentice in Traditional Chinese Medicine. She is working on a series of short sci-fi stories, a new sci-fi novel, a non-fiction book and a war novel. Camilla also writes on other subjects such as autism and social issues, and does film reviews.


Welcome to Writers in Business. Please tell us about your current projects.
I'm working on a series of short sci-fi stories based on a selection of completed stories that I wrote in the past and a number of new sketches. The series can be divided into two parts – Flash Sci Fi stories of no more than 1,000 words that are being published on my blog , and regular science fiction short stories. An example of Flash is SUITS, a little psychological teaser. Morning Dew is the story that marks the launch of a series with a recurrent character – Ian, the bounty hunter. He is going on some exciting adventures! There's a plan for an eBook. It will be announced on my blog and my Facebook page.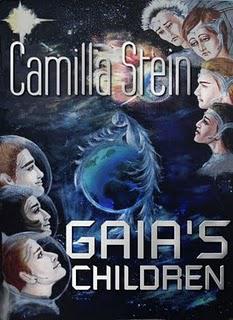 Another short sci-fi story, titled Gaia's Children, that stands apart from previously described ones has been now completed. It's a post-apocalyptic space exploration story with an intriguing twist and a time line of 1200 years. It presents challenges we might have overlooked in our current stage of development as a civilization. This story will be released in the eBook format as a bonus for the eBook of stories about Ian and his peers. The story has a customized cover art by a professional artist, to read more about this story please go to Gaia's Children. The story is currently undergoing book-to-script adapatation.
A new science fiction novel is intended to be fully developed 300 A4 pages of text. Currently, the book has been mapped, the characters have been drawn, the book's geography has been determined (I have real star charts!) and the first chapters have been written. This novel will have it all – aliens, FTL, some amazing gadgets, and of course a love story. The book has a distinct Japanese sub-theme. Something very unusual and unpredictable is going to happen there.
The non-fiction book is an autobiographical collection of my Autism-related reflections and my own haiku. It will tell a true story.
A war novel is a project that I began in 2008 at the peak of the research I was doing on a related subject. The book is based on real events and centers around a friendship between two women who experience a modern-day war that affects their lives on many levels. It's a story of perseverance and a deep human tragedy.
Wow... you are certainly busy - and have such a creative mind! I'm a huge sci-fi fan. I understand Morning Dew is referred to as 'cozy horror'. This is a new term to me. Can you elaborate?
'Cozy horror' is a completely new innovative technique that is designed to disguise horror elements inside the story. At the moment, I am unaware of any standard methodology for the technique. There's room for an experiment and a total creativity blast here. I suggest exploring the entire spectrum of tools in the English language, not limiting horror paragraphs to descriptive epithets no matter how colorful. Sometimes a surprising effect can be achieved by an unusually employed stylistic device. I like establishing an element of horror in the finalé, in or near the climax.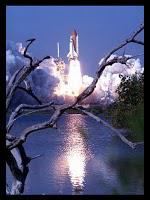 Speaking of Morning Dew in this context, a juxtaposition of the setting that is introduced in the very first paragraph of the story to the reality on the planetoid creates a chill that doesn't really wear off, instead it is being reminded of in the last few lines when an artistic detail is employed to seal the effect.
There's some speculation going on the web whether cozy horror can be classified as a subgenre or not. I think it can, but it also is a matter of personal taste, and some readers and critics might feel a hardcore horror story that only lacks a few blood stains here and there is too cozy already, while for others it is a complete elimination of graphic imagery that makes it cozy.
Camilla Stein can be reached by email and you can visit her online at CamillaStein and CamillaSteinReview.