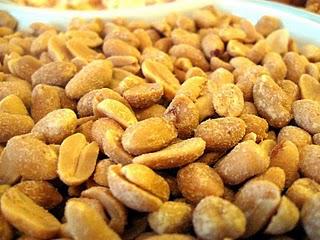 If a child has a life-threatening peanut allergy, should schools be required to make accommodations to keep the child safe? The federal government says absolutely. It's the law. But some parents in Florida are questioning whether the law needs to be changed. They say their kids are being so inconvenience by the steps taken to get peanut oil out of the school, it is causing big problems. They say their kids are required to wash their hands multiple times throughout the day, wash out their mouths after lunch and a peanut sniffing dog has been brought into the classroom. Some parents are now calling for the child with the severe peanut allergy to be home schooled.
I have to say I feel really bad for this little girl. I only know the details on-line, but I think she should be able to go to school. It stinks that she is so allergic and I am sure she hates it more than the kids who have to wash out their mouths. I think I would be really nervous if I was her parents because if one kid disobeys the peanut rule, she could die. What a horrible situation. Peanut allergies are becoming more common. There is now a "peanut free" table at my son's school.
Here's more on the story from Yahoo News.