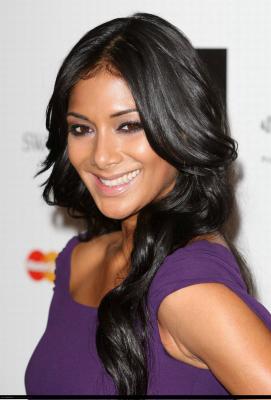 Nicole Scherzinger has praised Halle Berry and Black Eyed Peas star Fergie for their body shapes.
The Pussycat Dolls singer said that she admires the figures of the two stars.
In an interview with More, she said: "Do I ever get body envy? Halle Berry's got a nice rack. And Fergie's got a nice rack and she has a tiny little bum."
The 32-year-old explained that she has body hang-ups about her legs and thighs.
She added: "I think you have to embrace your body and accept who you are. But I don't love my legs and thighs. I usually cover them up, especially after I've been in the UK, eating too many chips and crisps!
"I love baked beans. I love it all. I love my pasta and my chocolate. I could definitely do with toning up and eating fewer French fries."