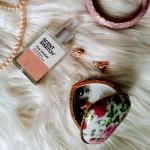 Local brand Scent Swatch offers designer perfume scents at an affordable price. With designer scents being sold for at least php3,500 in malls, of course a quality "scent-alike" is a good alternative. (Shout out to my
Happy Days Club
fam for sharing this brand with me! #sponsored) Here's Pink Sherbet, a youthful fragrance inspired by Ferragamo's Incanto Shine. It has a lot of fun fruity and floral notes--Fresh top notes of pineapple, bergamot, and passion fruit; middle notes of pink peony, freesia and peach; and rich base notes of cedar, amber, and musk. I've had different musky scents in the past, and I seldom go for citrusy scents because they don't usually suit my body chemistry (except the original Clinique Happy!), so I was a little hesitant to try Pink Sherbet at first...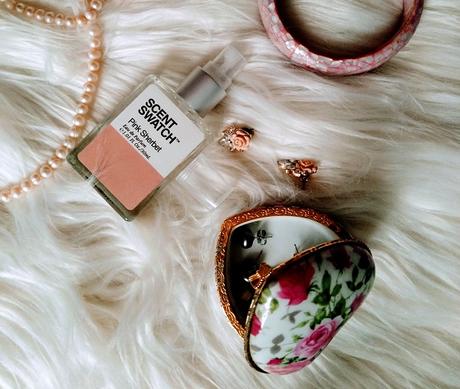 The scent is by no means overpowering--it's nice to sniff every few minutes, and considering that I can be sensitive about strong scents, the Pink Sherbet is a real winner! If I spray at around 7 in the morning I find that by lunch time the scent has already faded a lot. On my skin, a faint fruity-musky scent remains.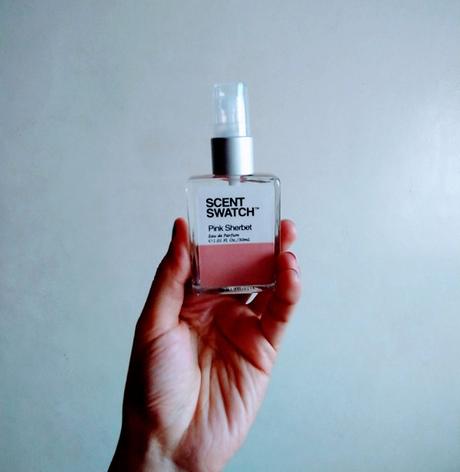 Of course, picking perfumes online can be tricky, since our skin's chemistry is widely varied. Beautiful scents from designer perfumes tend to smell terrible on me, because my skin reacts too much with the alcohol content. So yay, I love that Pink Sherbet suits my weird skin! Overall, the Scent Swatch Pink Sherbet Eau de Parfum is highly recommended! The bottle come in different sizes --the largest being 60ml, costs Php 390, while the medium sized one (the one that I got) is a 30 ml bottle priced at Php 220. If you are still on the fence on the scents, you can get the trial size-- 12ml at Php 125.00. If you calculate the prices, the 60 ml bottle is the best deal--just php6.50 per ml! Check out the other scents at 
the Scent Swatch website
. Alternatively you can reach out via the official
Scent Swatch FB page
. They sure are nice stocking stuffers this Christmas, aren't they?