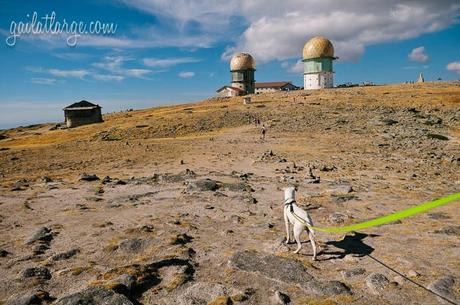 We paid an end-of-summer visit to Serra da Estrela on the weekend of September 10-11, and drove to the very top the second day — an elevation of 1,993 metres (6,539 feet).
What's at the top? Not a whole lot, really, it's more of a winter playground because it's desolate, without trees (trees kill skiers). But we went for the views, of which there are plenty. I've put together a selection of pictures to give you an idea what it looks like in the late summer, versus the winter.
Torre
To reach the top of Serra da Estrela, Torre ("Tower"), you will definitely need a car unless you're part an organized tour with a chartered bus. There you will find a marketplace filled with vendors selling local products: Serra da Estrela mountain cheese, cured meats, beverages, wool slippers, clothing, leather craft, et cetera. There's also a restaurant/café, a place of worship (this is Portugal, after all), ski lift station (it was operating while we were there), and some buildings that belong to the GNR (Guarda Nacional Republicana, or Republican National Guard, which is similar to Canada's gendarmarie, the Royal Canadian Mounted Police). There is an Interpretation Centre, but it is currently closed.
There is no accommodation at Torre, the nearest is about 10 minutes away, in Penhas da Saúde.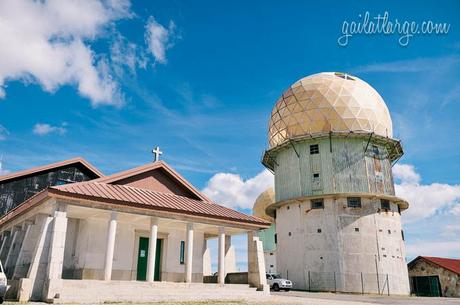 Torre is part of Serra da Estrela Nature Park, which is a protected area established in 1976. Visit the park's website to learn more about the points of interest, museums and information centres, products/services:
http://www.natural.pt/portal/en/AreaProtegida/Item/6
It's worth stopping by an information center in the park to pick up trail maps and routes — there are hundreds of kilometres of trails in the area.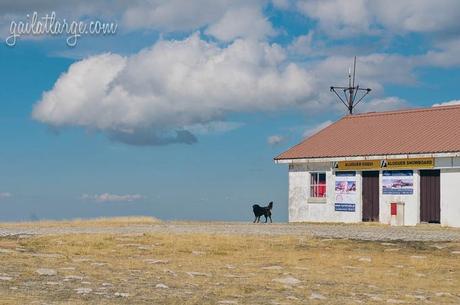 If you want to visit Serra da Estrela in the wintertime, there is one ski resort:
http://www.skiserradaestrela.com/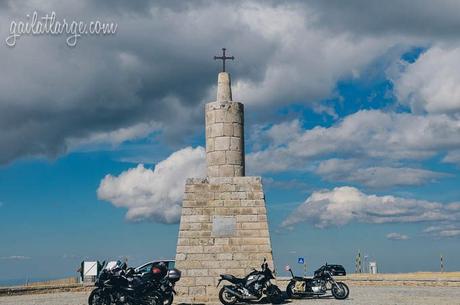 The trig point for the highest point in Continental Portugal is in the middle of a roundabout. Since the highest point is seven metres short of 2,000, a tower was built nearby to cover the difference. (Sheesh.) You can see the tower on the left side of the photo below: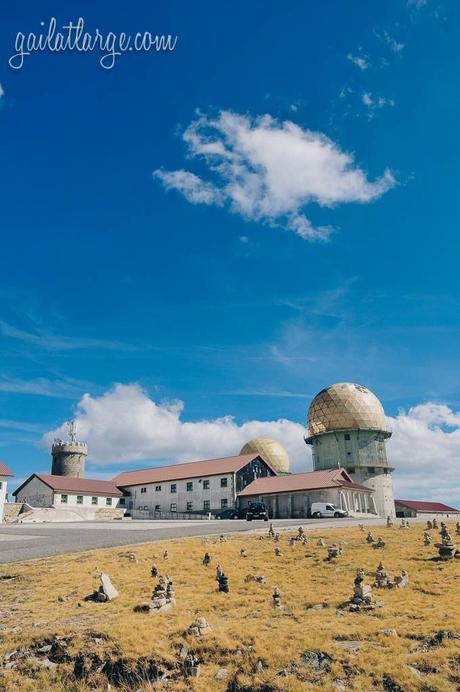 As you've probably already noticed, some people have been very active in building rock towers at Torre. Some of them may have been intended to be cairns (markers), but there are so many of them now I doubt they're used to mark anything except someone's time. They've become part of the landscape — until the snows arrive, anyway.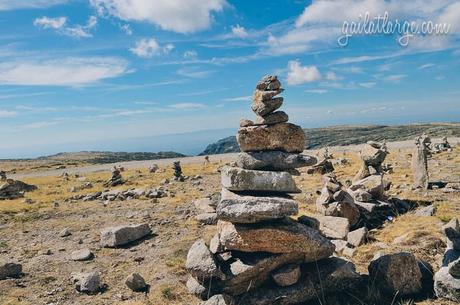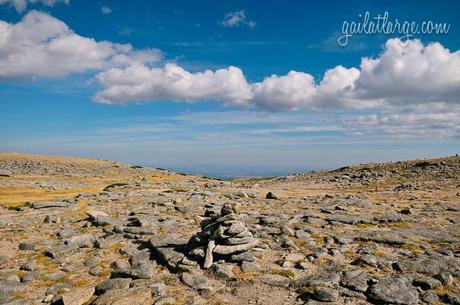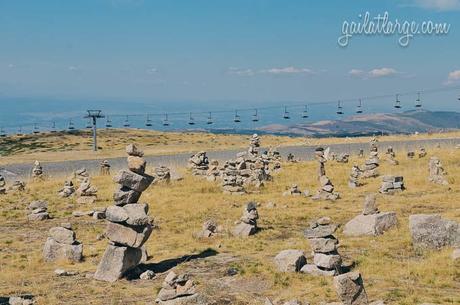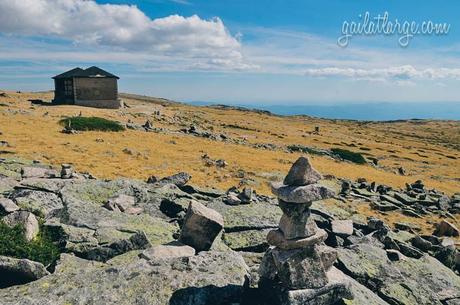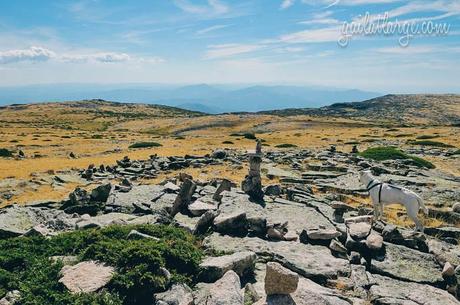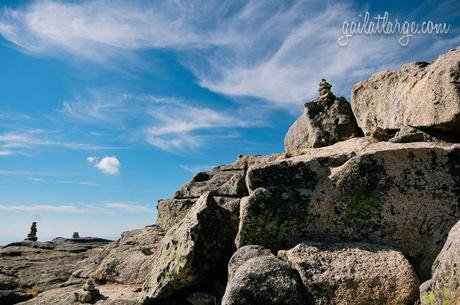 Ice had a little black shadow in the form of a puppy while at Torre. This little guy followed Ice for hours, which Ice didn't always appreciate but he didn't have much choice since the puppy wouldn't leave Ice's side. Eventually a German woman came along with a brand-new leash and collar and scooped up the puppy. She said he was a stray that's been hanging around Torre for several days and she was taking him home with her to Germany.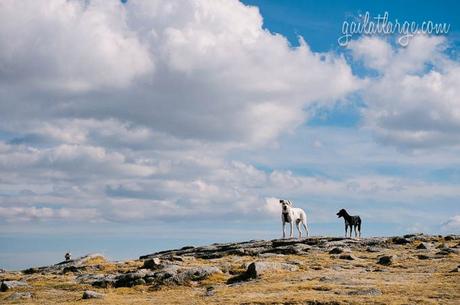 Suddenly free and without a playmate, Ice was a little confused but continued on his merry way, exploring the landscape.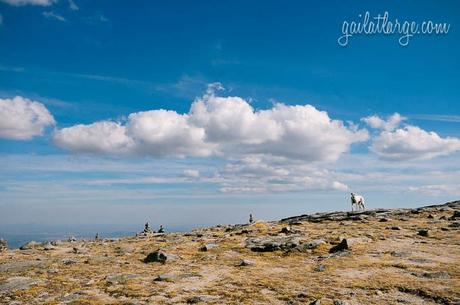 You can see more photos of Serra da Estrela in the album, which is in chronological order and includes my first visit in early 2014.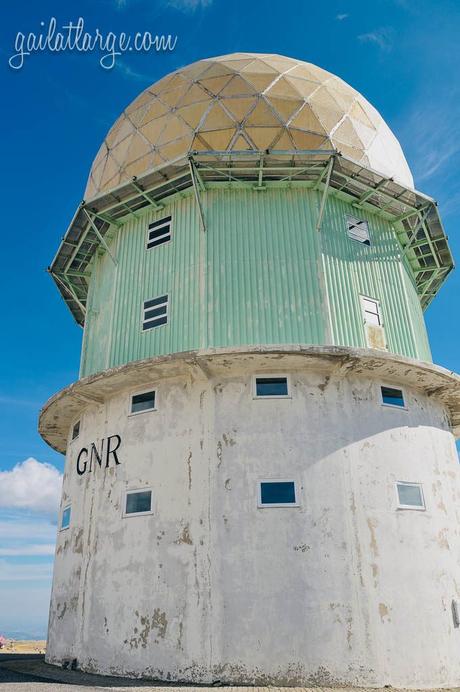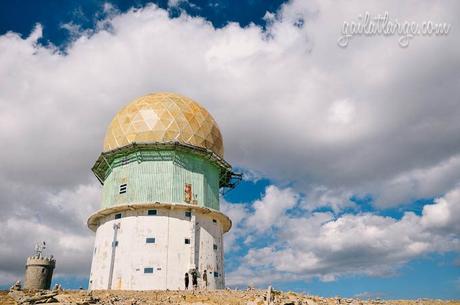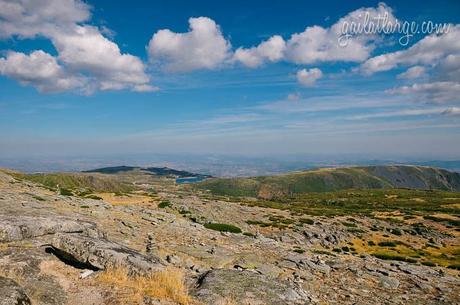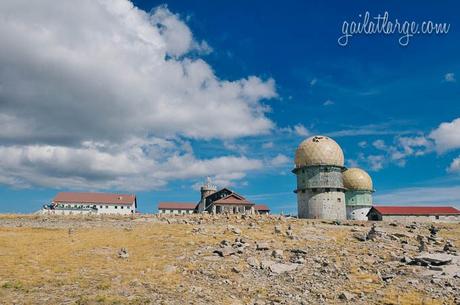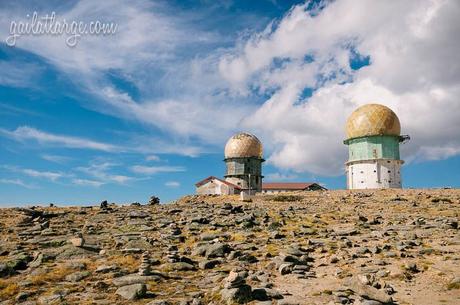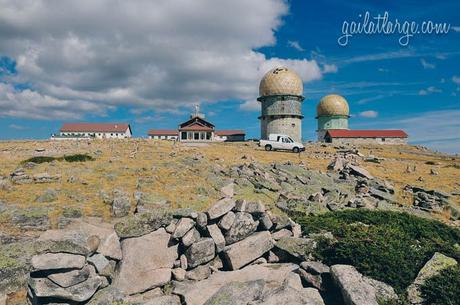 September 11, 2016
Album: Serra da Estrela, Portugal